One of the best ways to feel secure in your home is to have a home security system in place. This system can protect you and your belongings from burglars, theft, and other types of crime.
Different home security systems are available on the market, and choosing the right one for your needs can be challenging. This article will guide you through installing a home security system. We'll also provide a few tips on how to choose the right system for your home. So read on and get started on beefing up your security.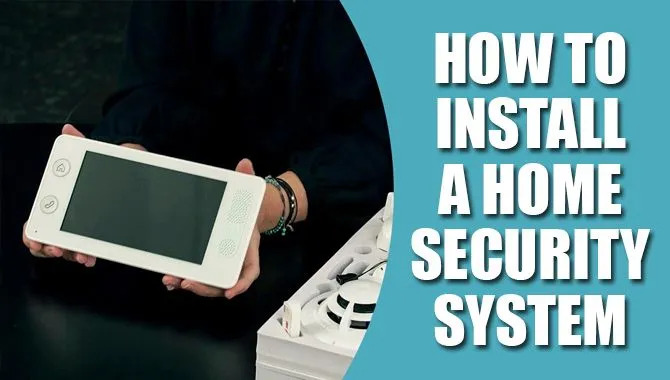 What Is A Home Security System?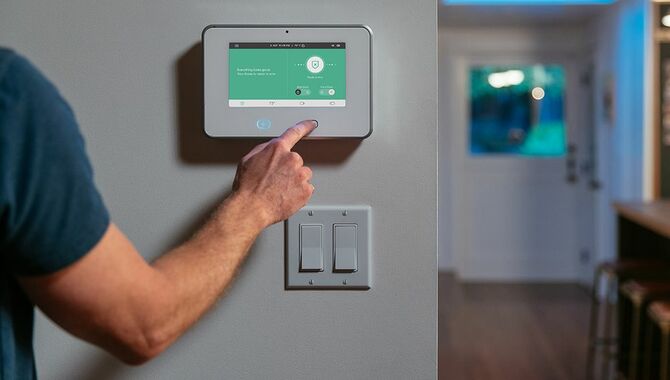 A home security system is a set of devices and systems that help protect your home from theft and other crimes. Home security systems can include alarm systems, surveillance cameras, and locksmith services. They usually come with an annual or monthly fee, but they can also as part of a package deal that includes other services like home insurance.
The purpose of a home security system is to help you stay safe in your home by alerting you to any unauthorized activity or events. This way, you can take appropriate action (like contacting the police) before anything bad happens.
There are many different types of home security systems out there, so it's essential to select the one that best suits your needs. Some people prefer more traditional alarm systems, while others may prefer more innovative technologies like smart locks or CCTV systems. It's also important to consider things like budget and location when selecting a home security system – some systems are better suited for rural areas while others work better in cities.
Home Security Systems – What They Are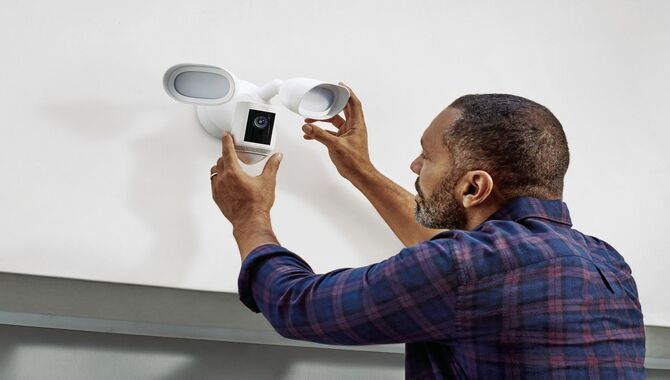 A home security system is a set of sensors and cameras that help protect your property from theft and other crimes. Various home security systems are available, each with its own benefits and drawbacks.
The most common type of home security system is the alarm system, which uses sensors to detect activity in or around your property and sends an alarm notification to your phone or other devices. Alarm systems are usually the most affordable option, but they may not be suitable for properties that don't have access to a telephone.
Another popular type of home security system is the CCTV (closed circuit television) system. This system consists of cameras that record footage 24/7 and send it directly to a monitoring center where a team of security personnel can monitor it. CCTV systems are more expensive than alarm systems, but they offer better surveillance than either standalone cameras or motion detectors. Some people also choose to install an alarm system and a CCTV system to have maximum protection for their property.
Types Of Home Security Systems
There are various home security systems, and it can be hard to decide which one is right for you. Here are some of the most common types:
Security camera system: This system includes cameras you mount in various parts of your home. These cameras feed live footage to a monitoring station, which can vary by an operator or a remote security station. Some security camera systems also include features like motion detection and recording.
Home alarm system: This system helps you protect your home from burglary or theft. It includes sensors that detect movement and sound and sends an alarm signal to the monitoring station. You can choose from various alarm signals, including sound, vibration, or light. Some alarm systems include key locking and contactless entry/exit monitoring.
Smart home security system: This system helps you manage your entire home from one location. It includes sensors that monitor everything from temperature to humidity to air quality and sends alerts if anything falls out of the normal range. The smart home security system also can control various devices in your house using simple commands or app interfaces.
Installation Tips For Home Security Systems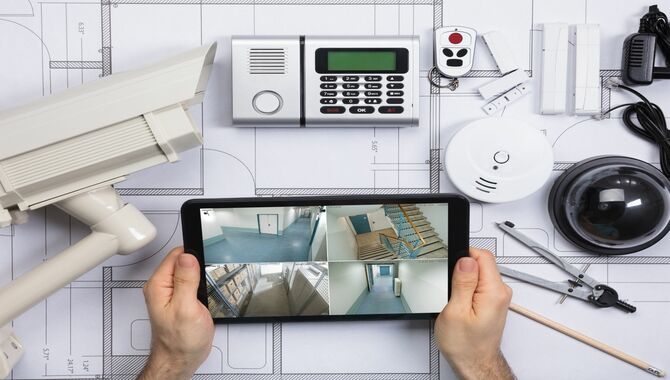 Home security systems can be a very useful addition to your safety, and they are worth installing if you're worried about your safety or those around you. Here are some installation tips that should help make the process easier: Choose a system that's right for your needs. You don't want to end up with a system that's too complicated or too easy to use – you need to be able to operate it quickly and easily in an emergency.
Choose the right kind of security system. There are various home security systems on the market, so it's important to find one that will fit your specific needs. Some common options include home surveillance, protection, and intrusion detection systems.
Get professional help if you need it. While most people can install their home security system, if you're not familiar with electrical wiring or installation procedures, it's best to get help from a professional installer. This will ensure that your system is correctly and properly monitored by professionals 24/7.
Test the system regularly. Once you've installed your home security system, it's important to test it regularly to ensure everything is working as intended. This includes checking sensors and cameras, testing the alarm system, and verifying that all doors and windows are properly secured.
Diy Installation Tips For Home Security Systems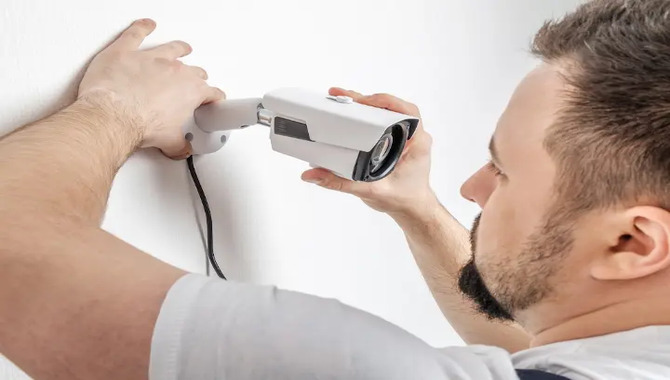 To install a home security system, you will need the following:
A camera
An installation kit or a security camera
A computer with internet access
A monitor
A home security system software (optional)
Some tools like a screwdriver and drill
Power source
First, check to see if your municipality has any regulations or guidelines about installing a home security system. Many municipalities must follow the rules to qualify for a permit or exemption. Next, identify where should place the camera. The cameras can be placed on the exterior of your home or inside it.
Once you've decided where the camera should go, select an installation kit that suits your needs. Most kits have everything you need, including the camera and installation instructions. Finally, set up your account on the home security system software and test it before installing it on a full scale.
The Different Types Of Home Security Systems
There are a few different home security systems, each with its advantages and disadvantages. Here are the most common ones: Security cameras: These devices take pictures or videos of anything that happens in or around your home and send them to a monitoring station. This is the most basic type of home security system, and it's usually affordable. However, you have to be careful who you allow access to the monitor – anyone with your password can view the footage.
Home alarm systems: These systems use sensors to detect unauthorized entry into your home. They will then send an alert to your phone or another device configured as a security hub. These systems are more expensive than security cameras, but they're also more reliable because they're not reliant on someone having your password.
Fire alarms: These devices sound an alarm when there's a fire in or near your home. They're typically more expensive than other home security systems, but they're also more likely to ensure that you get alerted in time to evacuate safely.
Conclusion
Installing a home security system is a wise investment for your safety and security. Not only will it help you feel safer in your home, but it can also deter thieves and other criminals from breaking in. To get started, look at our comprehensive guide on installing a home security system.
In addition, we've included installation tips and advice on the different types of security systems available on the market. Don't wait any longer get started protecting your home today.
FAQ
1.What Kind Of Security System Do You Want To Install?
Ans: There are a variety of home security systems on the market to choose from, including motion-detector systems, home burglar alarms, and sound or digital monitors. If you're unsure what type of system is best for you, ask your dealer or an experienced security consultant.
2.How Much Do You Want To Spend?
Ans: Price is a major factor when choosing a home security system. The more expensive systems offer features, such as live streaming of activity to an Internet server that you may not need. If money is tight, consider purchasing a less-expensive motion-detector system or alarm detector/monitor.
3.Do You Have An Existing Electrical System?
Ans: Some home security systems require you to replace your current electrical wiring with a compatible system. If this is the case, consult your dealer or contractor before purchasing a home security system.
4.What's Your Preferred Installation Method?
Ans: Installation of most home security systems typically involves drilling small holes in exterior walls and running wires inside. Some alarm companies offer pre-made kits that are easy to install; others require that the homeowner do some basic wire work. Ask your dealer about specific installation instructions for your chosen system.
5.How Often Will You Need To Check The Security System?
Ans: Most systems include an alert indicator that lets you know when a sensor has, which helps reduce the frequency of home security system inspections. However, some homeowners find it helpful to regularly check the status of their alarm systems using a monitoring service or app.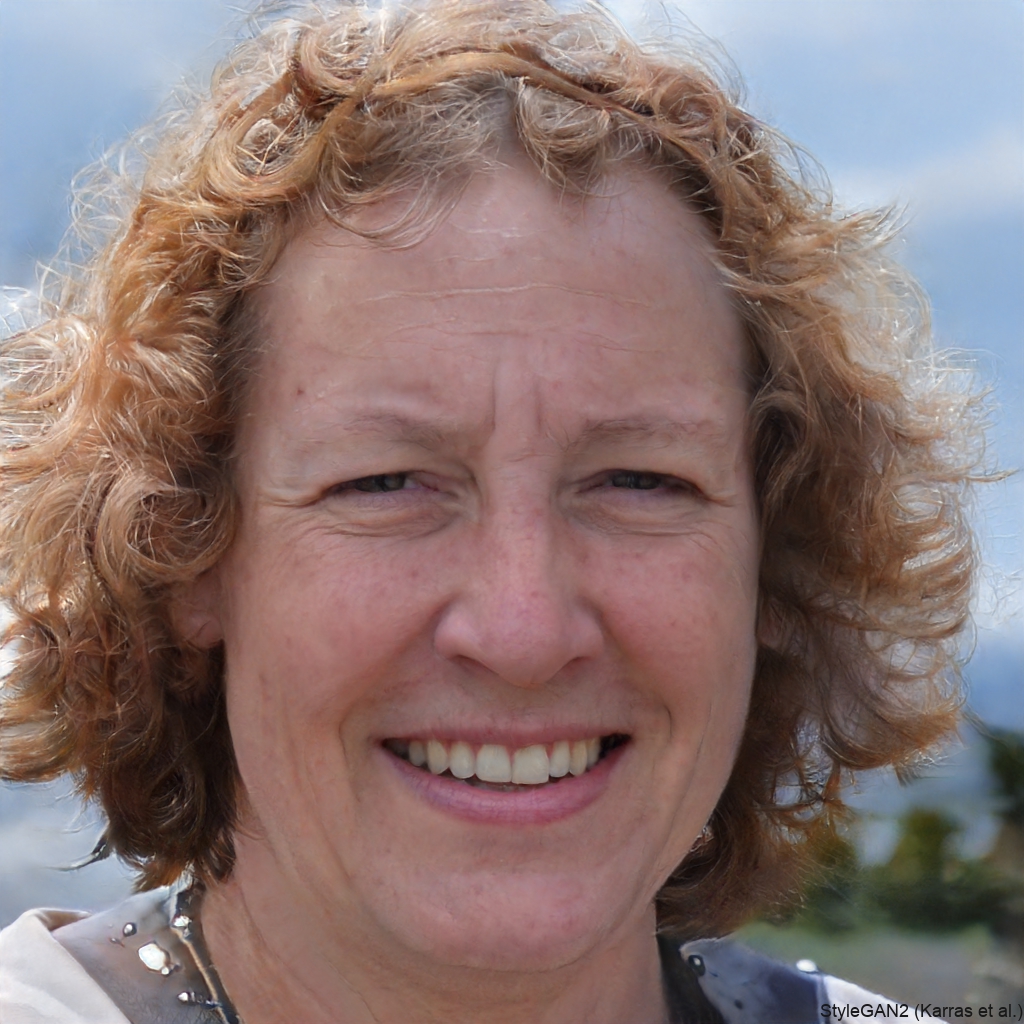 I am passionate about home engineering. I specialize in designing, installing, and maintaining heating, ventilation, and air conditioning systems. My goal is to help people stay comfortable in their homes all year long.