Have you been tolerating hot temperatures in your room and now you cannot take it anymore? All you need to do is get an evaporative cooler that will give your room a fresh pleasant atmosphere. If you are buying the cooler for the first time, it's without doubt that it will be tasking for you to come up with the right choice out of the several brands out there. Well, to save you the trouble, we bring you a review of the NewAir AF-310 Evaporative Cooler which is one among the most preferred small room coolers available in the market. To start us off is a description table highlighting the main features of the newair af 310 cooler.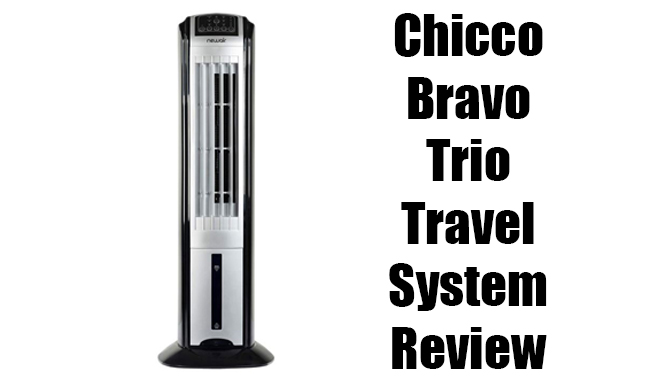 "Details Of NewAir AF-310 Evaporative Cooler"
link="url:https%3A%2F%2Fwww.amazon.com%2Fgp%2Fproduct%2FB009KGB4FK%2Fref%3Das_li_tl%3Fie%3DUTF8%26tag%3Dtopchooser-20%26camp%3D1789%26creative%3D9325%26linkCode%3Das2%26creativeASIN%3DB009KGB4FK%26linkId%3Deb8508ae49f7dc2f5928ae7ed35e894c
"review-table"
| | |
| --- | --- |
| Weight: | 11.6 pounds |
| Room size: | 100 square meters |
| Dimensions : | 11.7 x 12.6 x 34.5 inches |
| Other Features: | Oscillating air circulation, remote control, 7.5 hour timer, versatile design, portability, compact |
link="url:https%3A%2F%2Fwww.amazon.com%2Fgp%2Fproduct%2FB009KGB4FK%2Fref%3Das_li_tl%3Fie%3DUTF8%26tag%3Dtopchooser-20%26camp%3D1789%26creative%3D9325%26linkCode%3Das2%26creativeASIN%3DB009KGB4FK%26linkId%3Deb8508ae49f7dc2f5928ae7ed35e894c
"CHECK LATEST PRICE!"
link="url:https%3A%2F%2Fwww.amazon.com%2Fgp%2Fproduct%2FB07LFS9WKH%2Fref%3Das_li_tl%3Fie%3DUTF8%26tag%3Dtopchooser-20%26camp%3D1789%26creative%3D9325%26linkCode%3Das2%26creativeASIN%3DB07LFS9WKH%26linkId%3D3ab82ea949043edf70f43de5ed488b23
"Review Points of the NewAir AF-310 Evaporative Cooler"
Let's now take a detailed look on the impressive features of this NewAir evaporative cooler that make it ideal for meeting your cooling needs.
"Air flow Control"
Sometimes you need to control the cooler's air flow levels dependent on the exact breeze you need in your room. This New air cooler makes this possible for you to adjust air flow settings with the air flow regulation controls that are featured along. Basically, with the feature you can be able to moderate the mode, fan speed, and the timer.
"Compact Design"
You don't have to bear with a hot environment at home just because you have some limited space. This NewAir AF-310 Evaporative Cooler is compact thus being ideal for individuals with small living space. Weighing 11.6 pounds, the cooler is remarkably lightweight and quite portable to enable you move it from one room to the other without much effort.
"Remote Control"
This incredible cooler also comes with a remote control, which allows you to scroll its settings without having to handle it manually. This way you won't have to leave the comfort of your couch every time you want to do air control regulation. Moreover, the remote makes turning the unit on and off pretty convenient. Also, the remote is able to work when you are as far as 19 foot away from the cooling equipment.
"7.5 Timer" font_container="
Would you love to leave the cooler running in your room to find a cool soothing atmosphere once you are back? This is made possible by the NewAir AF-310 Evaporative Cooler. It is designed with a 7.5 hour timer that allows you to leave the unit running during this duration without the need of observation.
"Energy Efficient"
We all are aware of how air cooling machines tend to consume a lot energy, which makes home cooling quite an expensive matter. To save you on energy expenses, this cooler runs on 80watts of energy which in turn ensures that you don't spend so much on energy consumption. Actually, the cooler is more convenient than the old school cooling machines that spend quite more on energy.
"Air Flow Rate"
This evaporate cooler comes with a 320 CFM and a 60-degree oscillation that makes it capable of cooling 150-meter square rooms by up to 20 degrees. The air fan speed can always be adjusted to low, medium or high speeds all depended on the air flow that you require. Note that the cooler also works in bigger rooms but doesn't provide the same cooling results as it does on the smaller ones.
"Water Detector"
The tank has a water detector that alerts you every time you should make a refill. However, the cooler's tank that has a one-gallon capacity is a bit small compared to the size of other cooler types under the same category.
"Display"
The cooler display is designed with a control panel featuring indicators and several control buttons to enable you adjust the cooler settings comfortably. The indicator lights enable you to make readings on the various functions of the unit even when it is dark.
"Casing"
While getting an evaporate cooler, it is always good to check on its design and not its performance alone. In regards to this, this Newair portable evaporative cooler is designed with glossy silver and black casing that compliments your home and office décor perfectly.
"Debris Filters"
When the air getting into your cooler is contaminated, you will end up not getting the fresh air you need to stay healthy. With that, the cooler comes with a filter material to ensure that dust particles do not enter the air flow pipe. Moreover, the water pump system is also debris-free to ensure that the equipment is not supplied with contaminated water.
"Multiple Functions"
If you think that the Newairaf 310 works only as a cooling fan, then you are wrong. The unit also works as a humidifier, a swamp cooler and an air purifier as well. The humidifier function is especially great for people living in areas that are outstandingly dry and sunny.
"Air Ionizer"
For maximum air purification in your room or the office, this evaporate cooler comes with an optional air ionizer. Precisely, the work of the ionizer is to get rid of possible air contaminating dust particles, pollens or debris in your room. However, you should also note that it is also termed as non-environmental friendly because it produces some bit of ozone amounts.
"High Performance"
Most people that have used this cooler are satisfied with its performance especially because of the humidifier function. The only thing you should be aware of before purchasing it is that you shouldn't expect its performance to be like that of an air conditioner.
"Natural Mode"
Need an evaporative cooler that adjusts the fan speed by default? The Newair evaporative cooler will be the perfect choice for you. Designed with a natural mode feature, the cooler automatically sets the fan speed for ultimate cooling results at all times.
"Breeze modes"
Another impressive feature of this cooler is that it comes with several breeze modes that enhance the user experience. One of these is the convenient sleep mode that adjusts the cooler to the low air speed rate flow. Eventually, while on this mode the cooler fan gets to go off after a particular period of time.
"Top Features"
Multi-function design
Natural mode capability
Three cooling fan speeds
Portability
Compactness
High performance
Glossy casing
Remote control use
Energy efficiency
"What we liked :"
Unlike the old school air conditioners with high energy consumption, this equipment gives your room a cool breeze without having to spend much on energy.
The humidifier functionality works great for people that live in extremely dry areas.
It has a great design and color that won't make the equipment look odd when placed in your office or room.
With the remote control, you don't have to handle the unit manually anytime you need to adjust the cooling settings.
The cooler is pretty lightweight, which makes it easy to move around the home or carry to the office.
With the compact feature, this Newair evaporative cooler is great for people who have a limited space at home or at work.
The air ionizer ensures optimal air purification within the room.
In order to deliver optimal air cooling and purification results, the unit's water pumping system germs free.
It is easy to handle with the user-friendly control panel that is provided on the equipment's display.
"What we didn't like :"
It has a small water tank that holds only a single gallon of water.
"Frequently Questions and Answers"
"Q: I think I would need the Newair evaporative cooler for fan purposes only. Will that work for me?"
Ans: Yes, it will. Actually, it works well in both ways so if you need it for either of the two functions independently, you won't be disappointed.
"Q. How is its operation? Is it quiet or noisy?"
Ans: I wouldn't say it's a quiet evaporate cooler since it produces a remarkable rattling noise while at work. If you need one that has a completely quiet operation, you may need to check out a different model.
"Q. How do I go about emptying the water tank if need be?"
Ans: This is simply done by taking off a rubber stopper below the tank then letting the water drain.
Q. How is this evaporative cooler recharged?"
Ans: It actually doesn't need a recharge because it operates directly from electricity.
"Q: I need an evaporative cooler for my office but I have limited space and I'm wondering if this Newair evaporative cooler will work for me."
Ans: Yes, the unit is remarkably compact and mostly used by people with limited space at their place of work or at home.
With the humidifier capability of this unit coupled up with the energy saving feature, this would be a great cooling equipment choice for anyone living in a region with remarkably high temperatures. Though the Newair evaporative cooler has noise issues, it is quite versatile and stands out with a great cooling performance as well. Lastly, this is absolutely a cost-efficient tool for saying good bye to the simmering heat during summer.
"Check Latest Price" link="url:https%3A%2F%2Fwww.amazon.com%2Fgp%2Fproduct%2FB009KGB4FK%2Fref%3Das_li_tl%3Fie%3DUTF8%26tag%3Dtopchooser-20%26camp%3D1789%26creative%3D9325%26linkCode%3Das2%26creativeASIN%3DB009KGB4FK%26linkId%3Deb8508ae49f7dc2f5928ae7ed35e894c