Ron always gets it so tough to find his stuff while working. It makes him so irritated, and he gets so angry quickly. Sometimes while working with others, Ron lost his tools. 
Such things create a problem for him. Observing his problem, a friend asked Ron, "Don't you know how to mark your tools? I can make your tasks easier."
Are you facing the same problem as Ron and thinking about how to mark tools? Don't worry; we are here today to give you the solution.
It's not a tough task to mark tools. You can do it in some simple steps with some common things.
How To Mark Your Tools? – A Complete Guide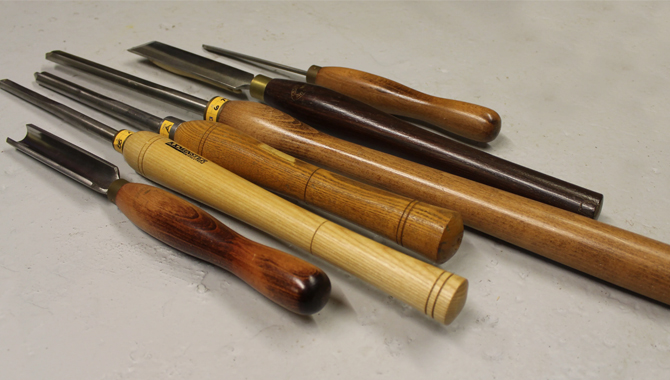 If you used to work with different tools regularly, it is so important to mark them. Thus, you will find an individual one easily. Also, when working in a team, your tools won't match with others.
Know about: How To Magnetize A Socket?
You can mark your tools in different ways. We have chosen the six easiest and straightforward ways to describe here. So, let's see what's the ways to reduce the hassle with tools.
Method 1: Using Electrical Tape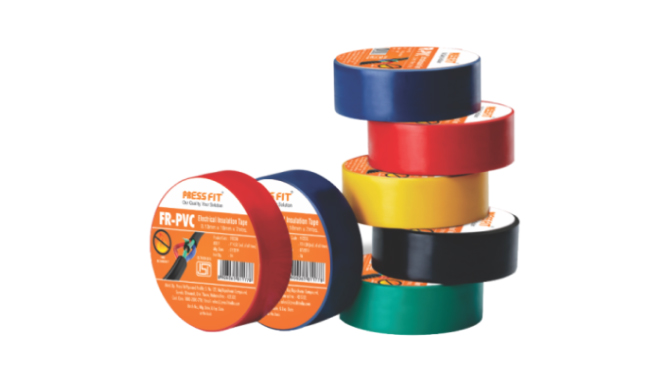 The first meet we will describe is using electrical tape on your tools. Many people prefer electrical tape for marking tools. However, this process is the simplest one but not a permanent one.
Step 1: Take your favorite color of electrical tape.
Step 2: Cut the strips into thinner pieces. If you want, you can use a different color of tapes to make your tools looks excellent. Using more than one color of tape will help to last it long.
Step 3: Select the space of the tool where you wanted to mark. Exclude areas where using the tool will interfere with its use.
Step 4: Placed the use in the selected area as perfectly as possible. 
Method 2: Permanent Marker Pen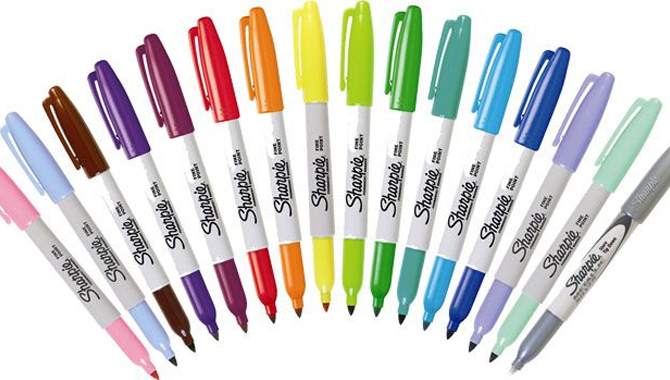 This method is a decent way to personalize your tools. Though it can give you a permanent solution, it may not be so unique. 
Using a permanent marker to mark tools will make it last more than the first method. Therefore, it would be best to use a pen that does not rub off easily with use.
Step 1: First, you have to clean the dust from the tools. It would be best if you do this when the tools are brand new.
Step 2: Choose a marker pen that must be permanent. You must test the pigmentation before using it.
Step 3: Then, draw on your tools with the marker pen as you like. In this case, you must choose some unique words or any symbol. We will suggest writing your full name.
Step 4: Ensure you write on a recessed area. Once you are done, let it dry for a while.
Know about: How To Purge Air From Propane Gas Line?
Method 3: Using Spray Paint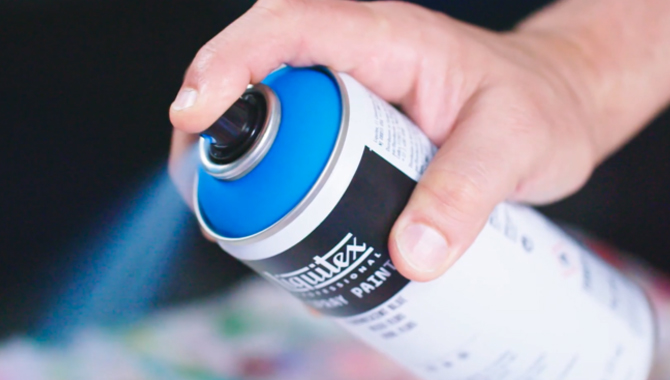 Using spray paint in your tools is fun. It is an identifiable idea to mark the tool as yours. Paint sprays are more permanent than markers. You can go for it as a better option. Here is the way you can use it.
Step 1: Before applying the spray paint, examine your tools well.
Step 2: Take the tool apart if possible. Make sure it would be done without too much trouble.
Step 3: For more even coverage, apply paint from a different direction.
Step 4: It would be more flawless if you paint them inside a cardboard box.
Step 5: To make the task better, you can wipe the tip with a paper towel.
Method 4: Using Nail Polish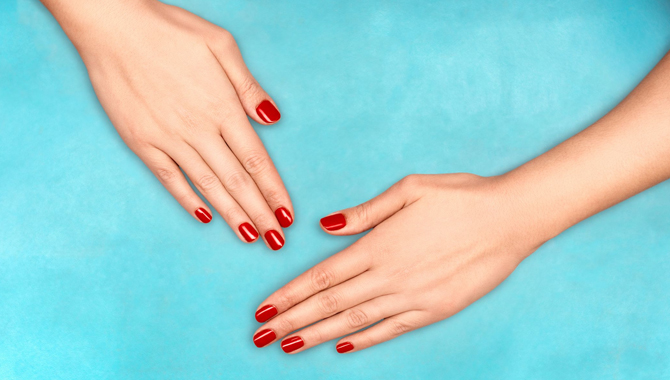 It will hear so childish tough it works excellent to mark something. However, it is a very temporary solution for protecting your tools. When you are in a hurry and don't find anything else, you can go for it.
Step 1: Take the best quality nail polish, which lasts long.
Step 2: Try to take an obvious color like white, yellow, or orange.
Step 3: Select the most highlighted area of your tools; thus, you can recognize your tool easily.
Step 4: First, clean the area properly where you wanted to mark. Ensure the tools is super clean if you want a flawless finishing.
Step 5: Draw anything unique you like with nail polish.
Learn about: How To Move A Shed With A Tractor
Method 5: Use Stamps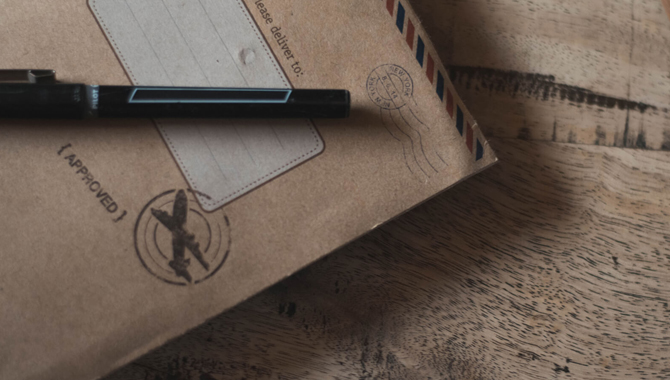 Using a stamp can be a long-lasting solution. The use of metal stamps to brandish tools with the Company name is widespread. 
You can also follow this method to personalize your tools. This will be a permanent solution for you.
Step 1: First, you should clean the tool.
Step 2: Select the place you want to apply for stamps. As stamps create a permanent mark in the tool, be wise when applying.
Step 3: Try to keep your mark small and as simple as possible. The size should be under 17 mm.
Step 4: for getting the best mark, press as much as possible
Step 5: release the stamps carefully when you are done.
Method 6: Using Engraving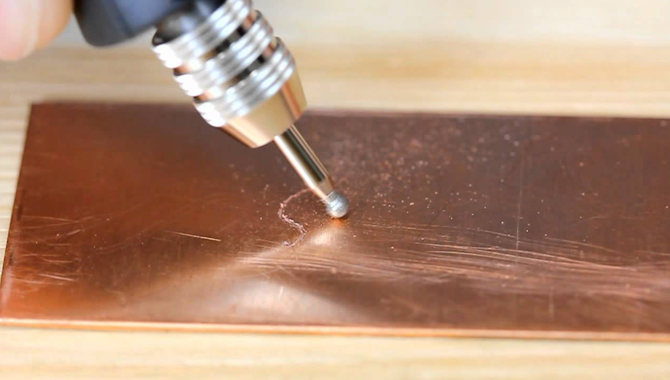 Engraving is the most popular and permanent solution for tool marking. The process is also easy and straightforward. You just have to engrave a couple of unique numbers.
Step 1
For engraving your tools, you should apply pressure. When it is a metal tool, use your elbow and press for a better mark.
Step 2
You can mark your tools with your name. In that case, print your name out on an appropriate scale. Then use that printout as your guide when doing the engraving.
Step 3
If it's your first time applying to engrave, you should practice once before applying on tools.
Step 4
Make the tools clean with soap and water. Never overheat the engraving for done the task fast.
Step 5
Outline the area you want to mark for an even ending. Try to do the task in the daylight.
Know More: How To Read Ohm Meter 20k?
FAQ
Why do you need to identify your tools?
Most people identify their equipment to prevent it from being stolen. Additionally, it looks different when you determine your tools, and it's easier to find the specific one out of the many. There are many reliable ways to identify tools.
Do marking tools help personalize your tools?
When you uniquely identify your tools, you can easily understand which ones will help you personalize them. Identifying your full name will be the most reliable.
What is the best way to identify your tools?
There are several ways to identify your tools, such as stamps and engraving permanently. Laser engraving is mostly used for marking.
What is the fastest way to identify equipment at home?
The easiest and fastest way is to use electrical tape. It is reasonable and easy to identify. It is an element that is easily found in everyone's home. So if you want the easiest way to identify your tools, I would like the electrical tape.
Final Words
Here, we are going to end up our article. We hope you are clear about how to mark your tools. In this context, you get to know six simple methods. Any of the methods are not time-consuming. 
You just need to choose the method you wanna follow then collect the material. It will take no time to personalize your tools.
We will recommend you apply engraving as a permanent way of marking tools. For a regular worker, tools are important things. 
Besides, you may not get much time to search tools while working. Marking tools will make your task easy. Most importantly, it will reduce the risk of losing tools or being stolen.