An air compressor can be a powerful tool for powering an impact wrench, making it easier to remove stubborn bolts and fasteners. Impact wrenches are a must-have tool for those who work on cars, trucks, or heavy machinery.
But, using an impact wrench can be a daunting task, especially if you are unfamiliar with the tools and equipment required. One of the most essential pieces of equipment is an air compressor.
An air compressor provides the high-pressure air that is necessary to power an impact wrench. However, the process can seem complicated and confusing if you're new to using an air compressor. Here, we will provide step-by-step instructions on how to use an air compressor to power an impact wrench
We will also cover important factors to consider when choosing the right air compressor for your wrench, such as CFM and PSI requirements and the gallon capacity needed. So, without a further ado, read on to get the details.
Simple Steps On How To Use An Air Compressor To Power An Impact Wrench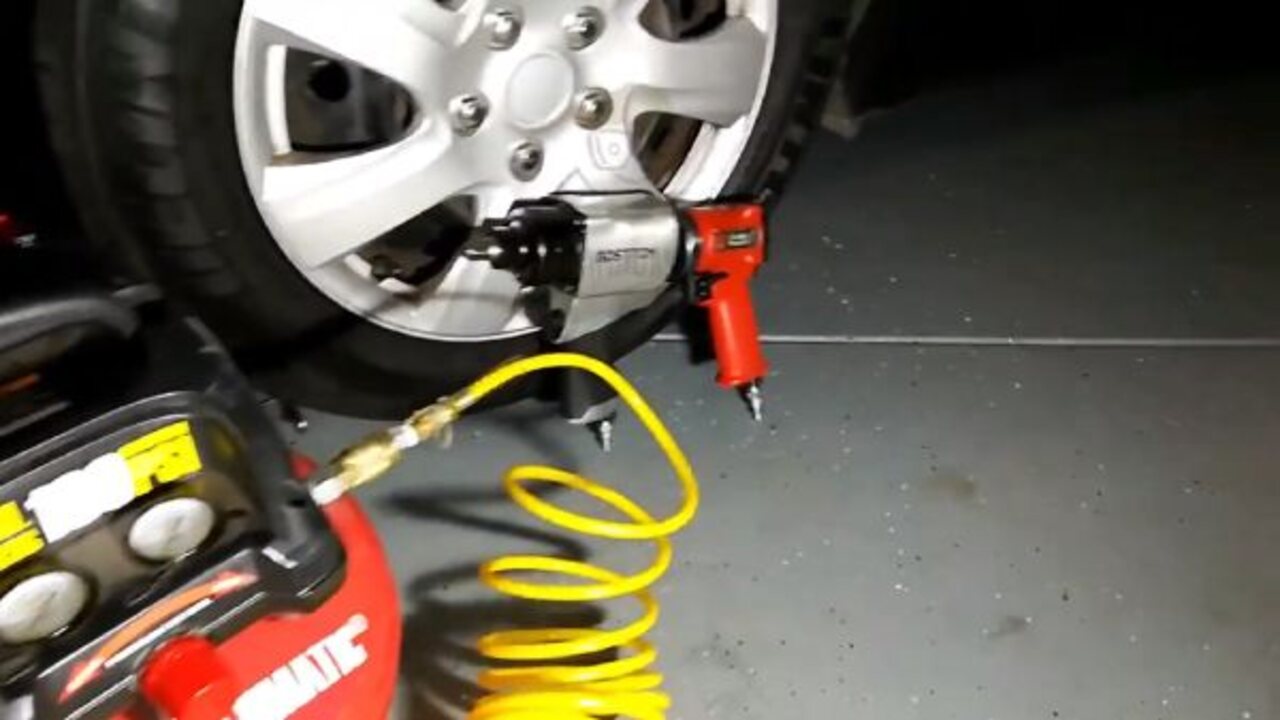 To properly use an air compressor for your impact wrench, ensure it has adequate airflow and horsepower. Control air pressure with a regulator valve and connect your compressor to your wrench using a quick-connect fitting.
Before use, wait for proper pressure buildup and regularly lubricate your tool with an oiler for optimal performance. Don't neglect maintenance; clean filters, replace oil as needed, and lubricate mechanisms to keep your compressor running smoothly.
Follow a few simple steps and take care of your tools, to easily power up your impact wrench with an air compressor to tackle any job that comes your way. Here are the steps on how to use an air compressor to power an impact wrench in details.
First, ensure that the air compressor is properly connected to the impact wrench with the appropriate air hose and fittings.
Before use, check the air pressure gauge and adjust it to the recommended pressure for the impact wrench.
Next, turn on the air compressor and wait for it to build up the necessary pressure.
Once the compressor is ready, attach the impact wrench to the bolt or nut and pull the trigger to start it. The air pressure from the compressor will power the wrench and make quick work of removing or tightening bolts.
It's important to note that impact wrenches can be powerful tools, so always wear protective gear such as safety glasses and gloves.
Setting Up Your Air Compressor For Your Impact Wrench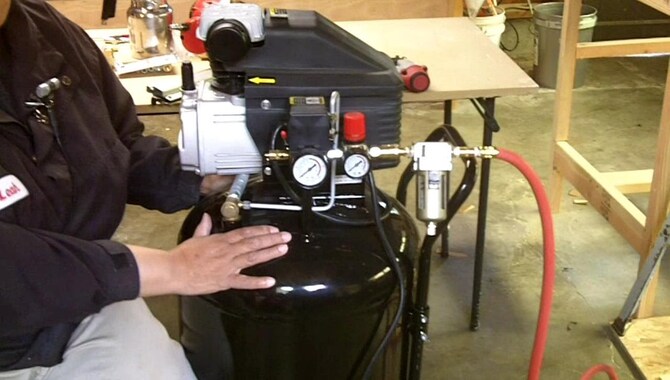 To power your impact wrench with an air compressor, you first need to make sure the compressor is properly set up. Start by ensuring the tank is properly filled with air based on your wrench's PSI and CFM requirements. Next, connect the hose to your impact wrench and adjust the pressure regulator to match the required PSI for your tool.
Finally, turn on the compressor and let it build up enough pressure before using your impact wrench. With these steps in mind, you can use your air compressor to power your impact wrench for various applications.
Attaching The Hose To The Wrench
Always follow manufacturer instructions and safety guidelines for attaching a hose to an air impact wrench. While choosing a hose for your impact wrench and compressor, make sure it is compatible with both.
Attach it securely with the help of a quick-connect fitting without any air leakage. Adjusting the compressor's air pressure depending upon your impact wrench's requirement is necessary for smooth functioning.
Connecting The Valve To The Hose
Follow these simple steps to connect your valve securely to your hose without any air leaks. First, ensure compatibility between both by checking that they have matching thread sizes and types.
Next, use Teflon tape or thread sealant at the connection point to avoid air leaks. Finally, attach your valve by screwing it in clockwise until tight while making sure all connections are secure before turning on your compressor.
Adjusting The Pressure With The Regulator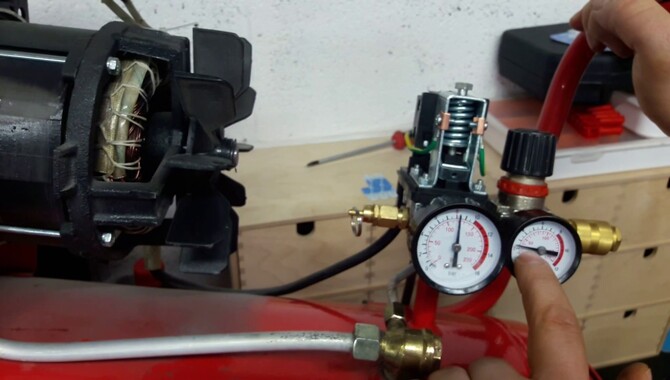 When adjusting the pressure of your air compressor for an impact wrench, always follow the manufacturer's instructions and ensure proper usage. Use the regulator on your air compressor to adjust the pressure output according to the impact wrench requirements to avoid any damage or incomplete tasks.
It is essential to use caution and follow safety guidelines while working with pneumatic tools such as air compressors and impact wrenches.
Choosing The Right Air Compressor For Your Wrench
Choosing the best air compressor for an impact wrench involves considering several factors, like tank size, horsepower, and CFM rating. With a larger tank and high horsepower motor, you can power through heavy-duty tasks like removing lug nuts or rusted bolts with ease. Always check the air compressor's PSI rating and choose a model with enough airflow to power your pneumatic impact wrench safely.
CFM Requirements For Impact Wrenches
When choosing an air compressor for your impact wrench, it's important to consider the required airflow measured by CFM (cubic feet per minute). Your impact wrench needs at least 4-5 CFM of compressed air to work properly. Choose a compressor with sufficient airflow to ensure optimal performance and longevity of your air tool. Tank size, portability and noise level are also essential considerations.
PSI Requirements For Impact Wrenches
To effectively power an impact wrench using an air compressor, choose one with a high enough PSI rating. Typically, the minimum requirement for most impact wrenches is 90 PSI.
Therefore, selecting an air compressor with a higher PSI rating than your wrench requires is essential for optimal performance and safety. Alongside this, checking the CFM rating of your air compressor is equally significant since it determines how quickly the compressor can recharge after use.
Gallon Capacity Needed For Impact Wrenches
The gallon capacity of an air compressor is also an important factor to consider when choosing one for your impact wrench. Generally, the larger and more frequent your tasks, the larger the tank size you need. For light-duty applications, a 1-3 gallon tank may suffice.
However, a 6-gallon tank or higher is recommended for heavy-duty tasks like automotive repair. Make sure you choose the right gallon capacity that suits your needs to ensure the efficient operation of your impact wrench.
Maintaining Your Air Compressor And Impact Wrench
Keeping your air compressor and impact wrench in good condition is essential for longevity. Regularly checking and maintaining these tools involve cleaning the air filter to ensure proper airflow and draining moisture from the tank to prevent rust and damage.
High-quality oil for lubrication can increase their lifespan, while replacing parts as needed will help avoid further wear and tear. Adjusting the compressor's pressure according to your wrench's requirements is crucial for avoiding damage or injury. Make sure always to follow the manufacturer's instructions for both tools.
Cleaning The Air Filter Regularly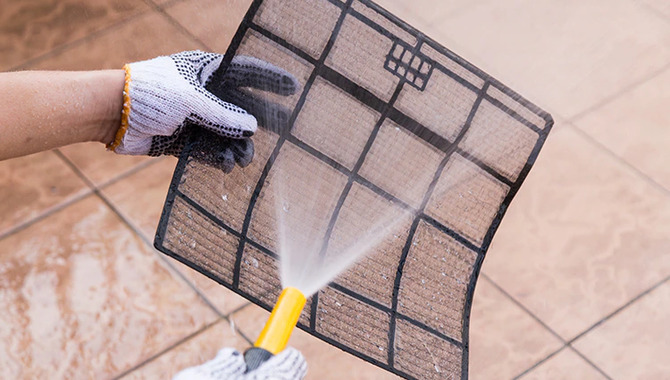 Keeping the air filter of your air compressor clean is crucial for its proper functioning. A clogged air filter can lead to reduced airflow, affecting the pressure output and damaging your impact wrench.
To avoid this, clean your air filter regularly by removing it from the compressor, blowing off any debris or dust, and washing it with soap and water if needed. Make sure to dry it before reattaching it to your compressor. You can ensure long-term usage and efficient performance by maintaining both your air compressor and impact wrench properly.
Checking And Replacing The Oil As Needed
Proper maintenance is essential for keeping your air tool operating at its best. To ensure optimal performance of your impact wrench and compressor, it's important to regularly check and replace the oil with a high-quality product recommended by the manufacturer.
Lubricating the impact wrench mechanism is also critical for reducing wear and tear on parts. Be sure not to overfill or underfill with oil to avoid damage or malfunctions. By following these tips for maintaining your equipment, you can save money in the long run through the prevention of costly repairs or replacements.
Lubricating The Impact Wrench Mechanism
Maintaining a pneumatic impact wrench requires regular lubrication of its mechanism with a high-quality lubricant. Following manufacturer instructions ensures proper application that prevents over-lubrication.
Doing so would prevent attracting dust and debris that could damage the wrench. Opting for regular air compressor and pneumatic or air impact wrench maintenance saves you money and time in the long run.
Common Issues When Using An Air Compressor With An Impact Wrench
Several challenges may arise when using an air compressor to power an impact wrench. To avoid any malfunctions or damage to your equipment, here are some things to keep in mind. Ensure you have enough airflow and pressure from your compressor to power your impact wrench effectively.
Check for leaks or blockages in your air hose before getting started. Always regulate your air pressure with a valve or regulator to prevent harm to the tool. Lastly, proper equipment maintenance is essential; change oils regularly and replace filters as needed.
Hose Length And Diameter Issues
To get the most out of your air impact wrench, it's important to pay attention to the size and length of your air hose. Using a longer hose or a smaller diameter hose than required can cause pressure drops, restrict airflow, and reduce performance.
So make sure you choose the right size and length of hose for your specific requirements, while also checking for any leaks or damage regularly.
Inconsistent Air Pressure Issues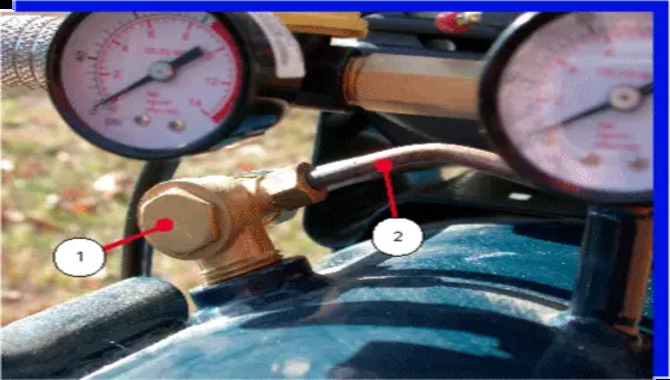 To maintain consistent airflow while using an impact wrench, make sure that your air compressor is appropriately sized for both the tool and the task at hand. Regular maintenance is essential to preventing inconsistent air pressure issues, including checking for leaks in your system.
Proper ventilation and cooling will also help keep the unit running smoothly. Consider investing in a larger tank or upgrading your compressor if you frequently complete heavy-duty tasks. Safety valves and pressure gauges can help prevent issues from arising.
Conclusion
Using an air compressor to power an impact wrench is a great way to tackle those tough jobs that require a lot of torque. However, correctly choosing the right air compressor and setting it up is key to achieving the desired result.
It's important to understand the CFM requirements, PSI requirements, and gallon capacity needed for your impact wrench. Once you have the right tools, setting up your air compressor is simple and straightforward.
Don't forget to maintain your equipment by cleaning the air filter regularly, checking and replacing oil as needed, and lubricating the impact wrench mechanism. Learning how to use an air compressor to power an impact wrench can be a useful skill for any DIY enthusiast or mechanic.
Remember to always check the manufacturer's instructions for both tools before use and to wear appropriate safety gear such as eye and ear protection.
Frequently Asked Questions
1.What Is An Air Compressor?
Ans: An air compressor is a device that compresses air and holds it in a tank. This compressed air can be utilized to power tools such as impact wrenches. Air compressors vary in size and type, including portable and stationary models. So selecting the appropriate size for your intended tools is crucial.
2.How Do You Use An Air Compressor To Power An Impact Wrench?
Ans: To use an air compressor to power an impact wrench, connect the air hose and adjust the pressure to match the tool. Prime the wrench before use and keep it in good condition with oil or lubricant. Proper maintenance ensures optimal performance and longevity of both tools.
3.What Are The Best Brands Of Air Compressors?
Ans: When looking for an air compressor, top brands like De Walt, Porter-Cable, and Makita are worth considering. However, the best one for you depends on your requirements and budget. Factors such as tank size, CFM rating, and portability should be taken into account. Researching reviews can help ensure a good purchase.
4.What Type Of Air Compressor Is Needed To Power An Impact Wrench?
Ans: To power an impact wrench, a compressor with a minimum CFM of 4.0 and a tank size of at least 20 gallons is recommended. Oil-lubricated compressors are better for heavy-duty use. Ensure compatibility between the compressor and wrench specifications for optimal performance.
5.Are There Any Safety Precautions That Should Be Taken When Using An Impact Wrench With An Air Compressor?
Ans: Yes, safety precautions should always be taken when using an impact wrench with an air compressor. Wear appropriate eye and ear protection and secure loose clothing and long hair.
Ensure the air hose is properly connected and not tangled. Always release air pressure from the tool before disconnecting it from the compressor. Proper use and maintenance of both tools will also prevent accidents and injuries.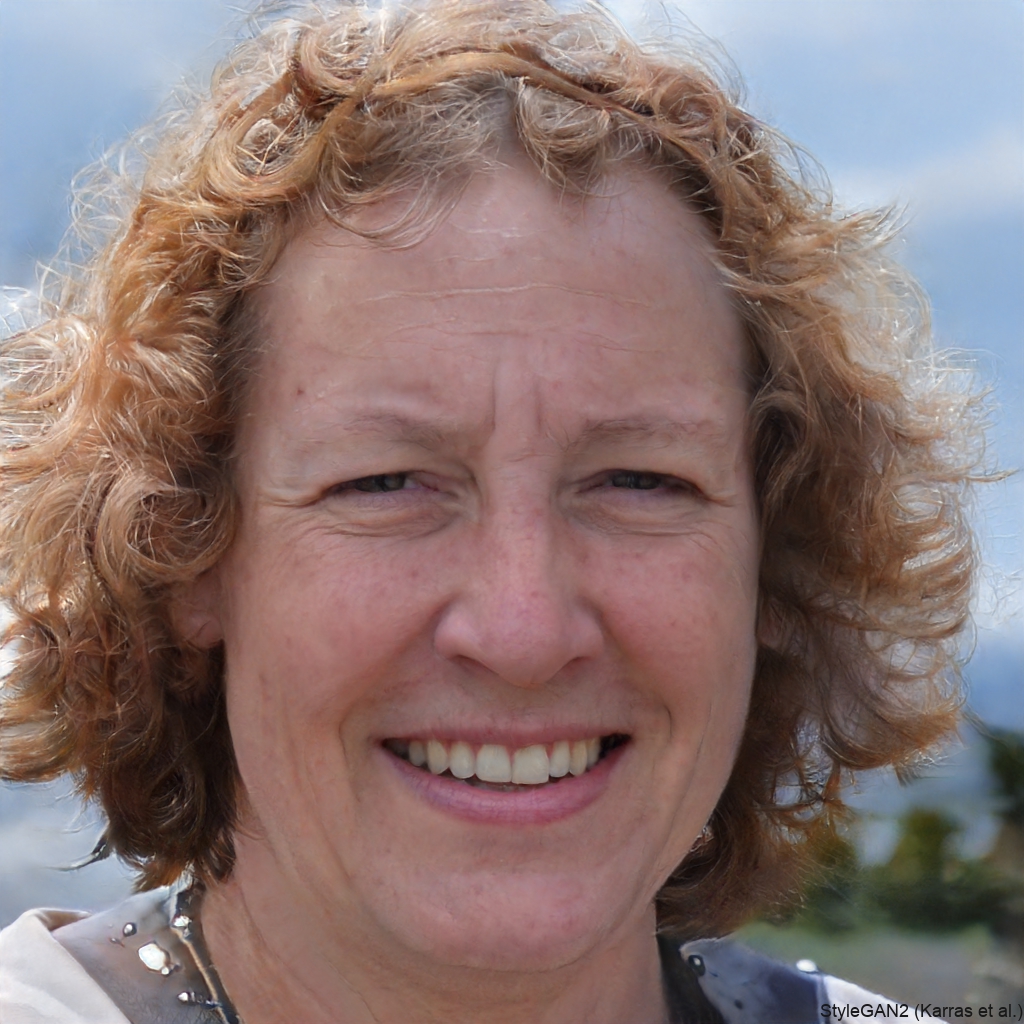 I am passionate about home engineering. I specialize in designing, installing, and maintaining heating, ventilation, and air conditioning systems. My goal is to help people stay comfortable in their homes all year long.