Growing grass on a balcony presents some unique challenges. While fake grass might seem like the easier option, real grass is almost always a better choice. If you want to know how to grow grass on a balcony, you're in the right place.
We'll cover some important considerations before offering a couple of different methods for growing balcony grass. In the end, you'll have a lush and warm lawn that will add beauty and functionality to your balcony!
What Are The Benefits Of Growing Real Grass On A Balcony?
The grass is one of the most versatile plants. If you're looking to add greenery and character to your balcony, growing real grass is a great option. Not only is grass an environmentally friendly option, but it also offers a variety of benefits.
Grass needs minimal care – just give it plenty of sunlight and keep the soil moistened. For those of you who want to make sure your grass thrives for a long time, choose a variety of grass that suits your climate. So go ahead and give real grass a try – you won't regret it!
Considerations Before Choosing Grass For Your Balcony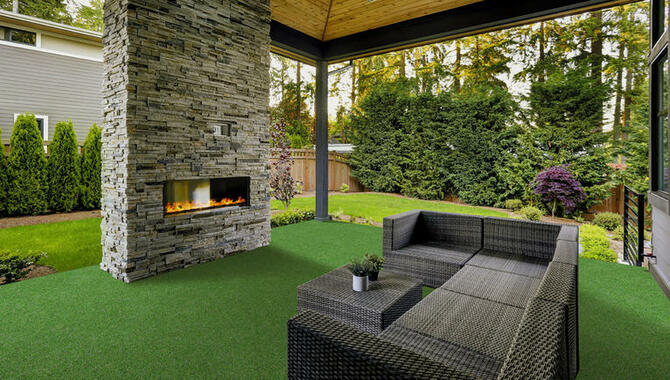 If you're thinking of installing artificial grass on your balcony. and prepare yourself to invest time and money in the beginning. Grass takes time to grow and may not be an option for balconies in climates that experience cold winters or hot summers. If you choose grass, be sure to factor in the time it will take for the grass to grow and the maintenance.
Real grass is slightly more expensive than artificial turf, but it's worth the extra expense in the long run. Before choosing grass, be sure to consider the climate where you live, the budget you have, and the type of grass you want. Once you've chosen real grass, be sure to take care of it properly by watering it regularly and fertilizing it when necessary.
Location On The Balcony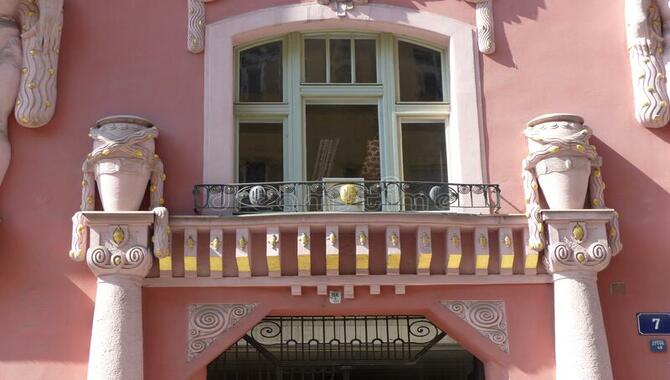 When it comes to choosing the right grass for your balcony, there are a few things you need to keep in mind. First of all, make sure the grass you choose is suitable for your location and climate. For instance, if you live in a humid area where moss is a better option due to its low water requirements, then that's great! The second thing to remember is that grass will need sunlight, water, and fertilizer – just like any other plant.
So be sure to give it enough each day so it can grow well. Don't put grass on a balcony that gets direct sunlight all day long – otherwise, it will get too hot and wilted down!
Grass Type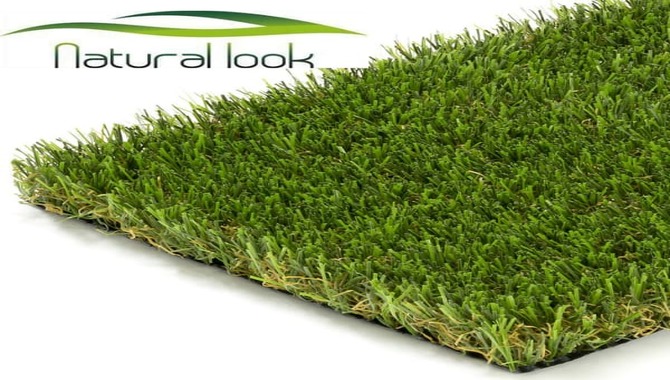 There are a few things to consider before choosing the perfect grass type for your balcony. First and foremost, consider the climate you live in. Some grasses are suitable for shady patios while others do best in sunny areas.
Second, make sure the grass is well-roots and has no sharp edges that could injure pedestrians.. Thirdly, choose a grass type that is easy to maintain – Bermuda or Zoysia are typically good choices since they don't require much watering or mowing.
Fertilizer Requirements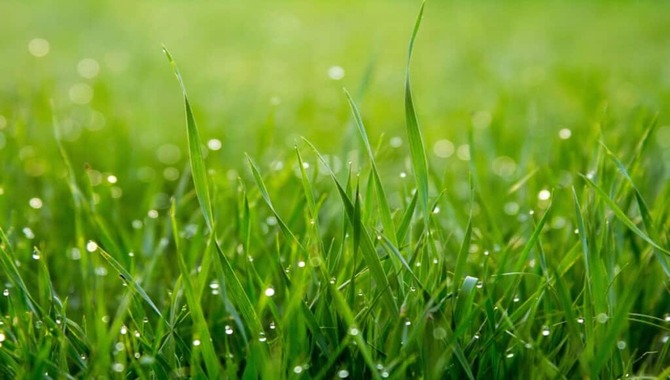 It is important to use a natural fertilizer instead of chemical fertilizers whenever possible. Grass will look healthier and greener this way, without any harmful side effects. Make sure to fertilize it once a month using fish emulsion or seaweed extract, depending on the type of grass you have.
Follow up with corrective measures if pests or diseases are detected. Treat them the same way you would treat normal weeds. Lastly, make sure to buy quality grass that can withstand the balcony's harsh conditions – otherwise, your plants might not thrive there!
Maintenance Of Grass On A Balcony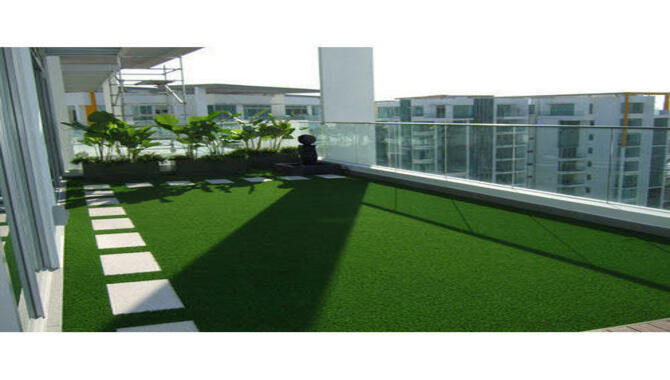 Grass needs watering and fertilizing every week, so it's important to have the right tools for the job. You can water the grass with a hose or use a watering can – whichever is more convenient for you. Make sure the surface is clean and free of debris before installing it – this will help avoid weed growth.
When deciding whether to go with real grass or artificial turf, keep in mind that artificial turf takes less maintenance than natural grass. It doesn't need mowing, trimming, weeding, or watering; all you need to do is periodically apply an appropriate fertilizer (check the instructions provided with the turf).
However, Artificial Turf does tend to wear out faster than real grass when exposed to heavy traffic and weather conditions (ie: high winds/heat).
Growing Grass From Seed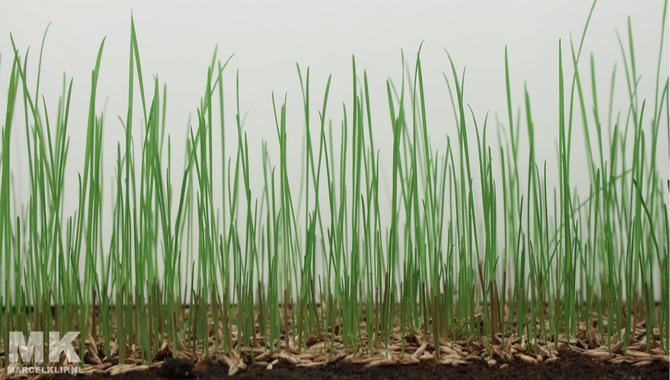 Want to add some green beauty to your balcony? All you need is some fresh seed and some sunlight. Growing grass on a balcony is easy by following the instructions that come with the seed. Be sure to water and fertilize the seed as instructed, and be patient. It can take up to three weeks for the grass to germinate. Once it has, make sure to provide plenty of sunlight and protection from rain and snow in the winter months. Once the grass has rooted, enjoy your homegrown green lawn this Summer!
Sow The Seed
Sowing your balcony grass indoors can be a fun and rewarding experience. All you need is sunlight, water, and air – the same conditions that your grass will be growing in once it's mature. Keep an eye on the seed as it grows, watering it when necessary until the plant blooms and produces seeds. Once the seeds are mature, cut down the plants to get them ready for their new home outdoors!
Laying Sod On A Balcony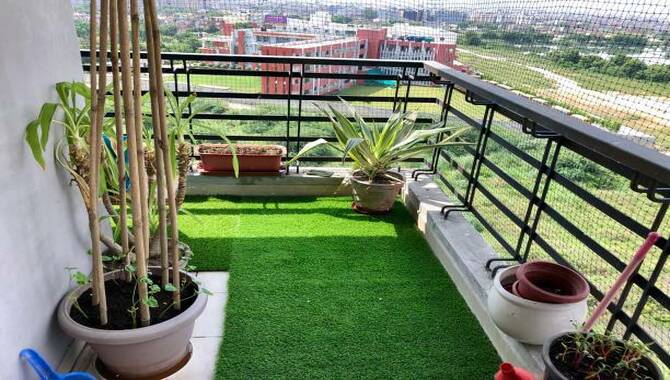 Adding real grass to your balcony is a great way to add character and style to your home. Laying sod is an easy and affordable way to do it, and requires minimal maintenance. Just make sure to keep an eye on the plants and weed them out as needed, and replace the sod every two years or so.
Additionally, water the sod well every day and fertilize it occasionally with a fertilizer specifically designed for turf plants. Rake the soil level until it's slightly below the railing, then make divots for the plants you want to grow. And that's it! You're ready to enjoy the sights and sounds of real grass on your balcony.
Preparing Your Balcony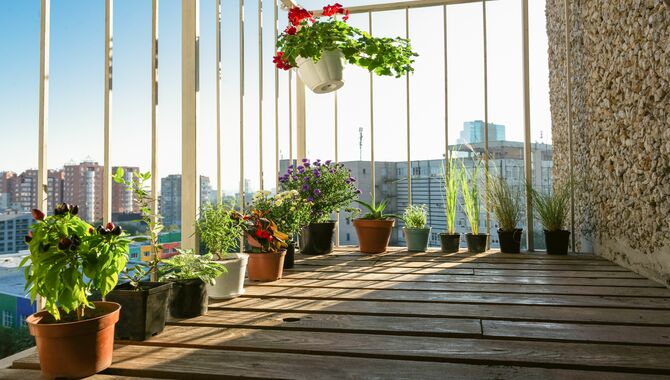 If you are thinking of adding some greenery to your balcony – or simply want to refresh the look of yours – sod might be a good option for you. Sod lasts around 6-8 years and can replace only if it needs to be. There are a few simple tips that will make the installation process go smoothly.
Firstly, use a level secondly, dig a trench moderately deep. thirdly, spread the sod over the trench using a trowel. fourthly, water well and wait until it is fully absorbed before patting down the surface with hands or spades. And finally, give your balcony one final check-up in order not to encounter any surprises later on!
Maintaining Sod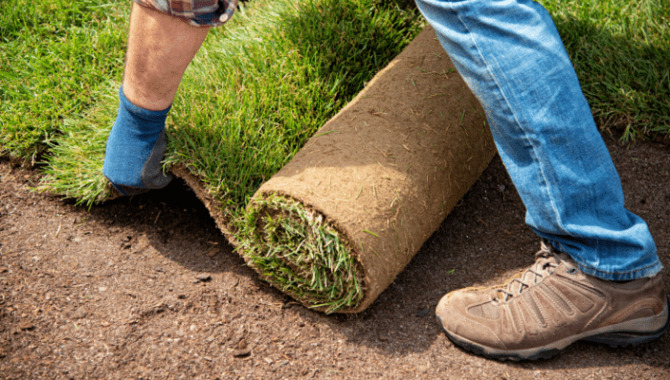 Maintaining sod is definitely an important task if you want it to last for a long time. Here are some tips that will help make the process go smoothly:
Water the sod regularly and keep it clean negligence on your part will lead to brown patches appearing on the balcony.
Laying sod is a long and tedious process, so prepare yourself for multiple hours of work per day. Take care while doing it so that the end result looks good.
Sod lasts around 6-8 years, so there's no need to stress about replacing it immediately take your time and enjoy the view!
Watering Sod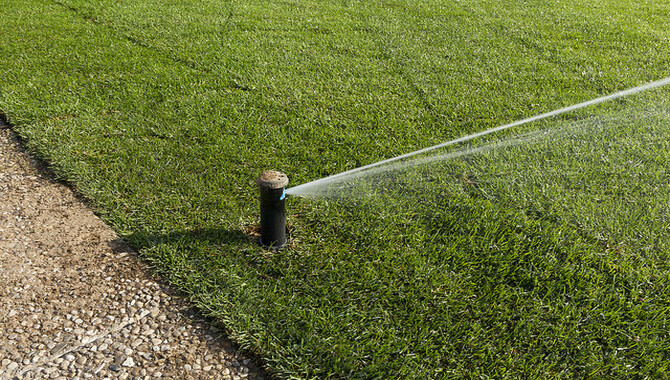 Watering sod is a necessary step in the installation process. Make sure to remove it every Autumn or Winter and water it regularly until the roots have fully taken hold. Once laid, watering should be done on a regular basis (every two to three days) so that the soil stays moist and rooting begins properly.
Laying Sod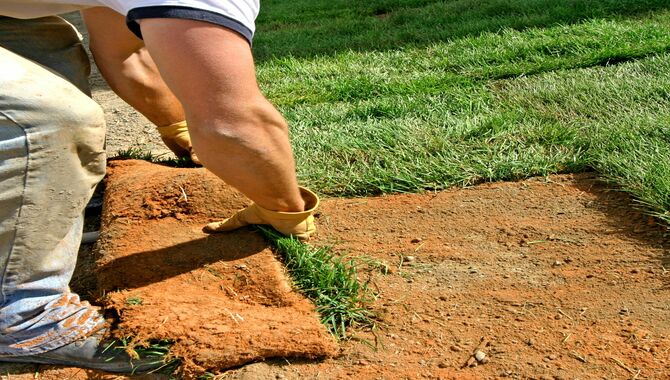 If you're looking for an attractive and durable artificial turf surface for your balcony, sod may be the perfect option. This grassy flooring needs to be watered and mowed regularly, but once it's installed, you'll have a lush lawn that will look great year-round.
Make sure the soil is properly prepared before laying the sod so that the installation process goes smoothly. Laying sod is a very simple project that can take just a few hours to complete. So don't wait any longer – get started today!
Conclusion
Growing grass on your balcony not only provides the appearance of lush greenery but also has a number of health benefits. If you're considering growing grass on your balcony, make sure to consider the factors listed below. By following these tips, you'll be able to choose the right grass for your balcony and enjoy all the benefits that come with it!
Frequently Asked Questions
1. What Kind Of Fertilizers Should I Use For My Grass?
For general lawn fertilization, balanced fertilizer like 10-10-10 is recommended. For turf grass, use a higher nitrogen fertilizer like 12-12-12.
2. Can I Transplant My Grass Once It's Established Onto The Balcony Railing?
Yes, you can transplant grass once it's established onto the balcony railing.
3. How Do I Water My Plants Properly If I'm Growing Grass?
Watering your plants properly depends on the type of grass you are growing and how often you need to water it. For most types of grass, you should water them once a day.
4. What Are The Best Types Of Plants To Grow On A Balcony?
According to the National Gardening Association, balconies are the perfect place to grow plants that require partial or full sun exposure. These plants include flowers such as jasmine and lavender, shrubs such as carnations and roses, and fruit trees such as apples, pears, and oranges.
5. What Are The Benefits Of Growing Real Grass On A Balcony?
The benefits of growing real grass on a balcony include adding a natural texture and beauty to the space, reducing noise from grass mowing, providing bird habitat, and cooling the air in the summer months.