Air compressors made in USA are known for their quality and durability. With a long history of manufacturing high-quality products, American companies have developed a reputation for producing some of the best air compressors in the world.
They design these compressors to meet the needs of various industries, from construction and automotive to manufacturing and agriculture. They ensure that each compressor is built to last and perform at the highest level by paying attention to detail and maintaining quality control.
In addition to their superior performance. These compressors made in the USA are also popular for their energy efficiency. Helping businesses save on energy costs while reducing their environmental impact. Here we will discuss the history and top brands in the USA.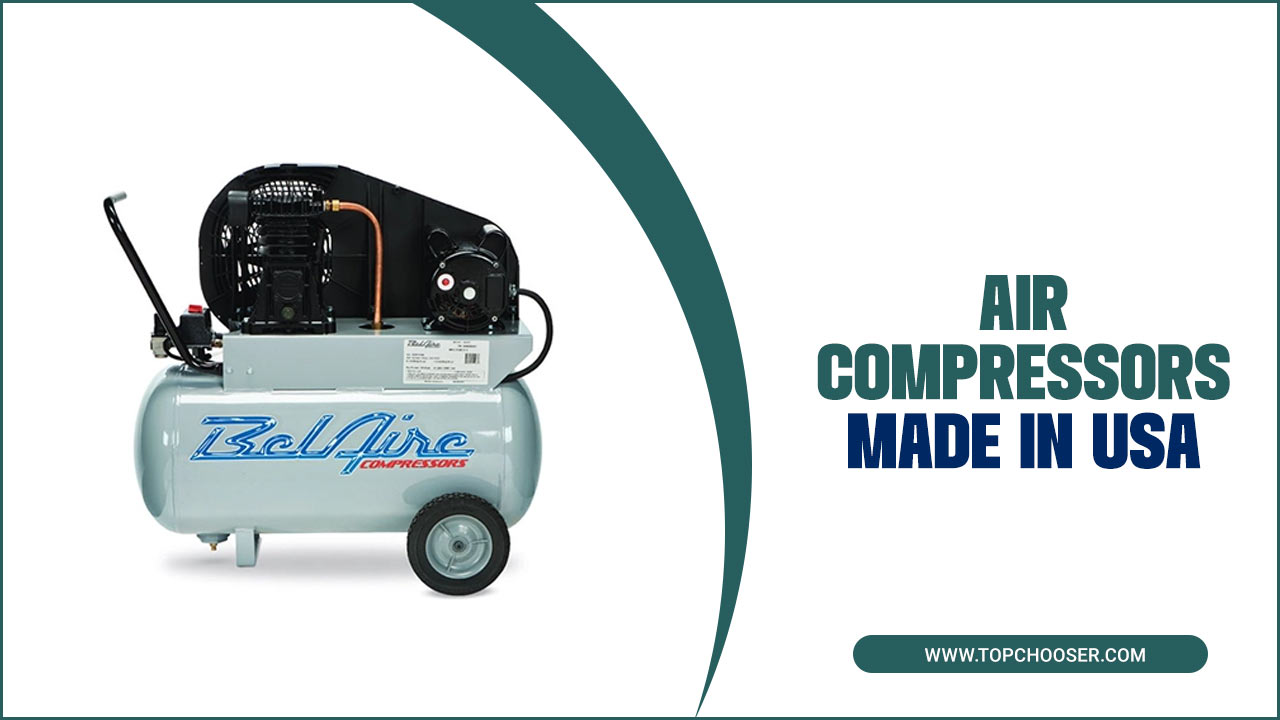 History Of Air Compressor Manufacturing In The United States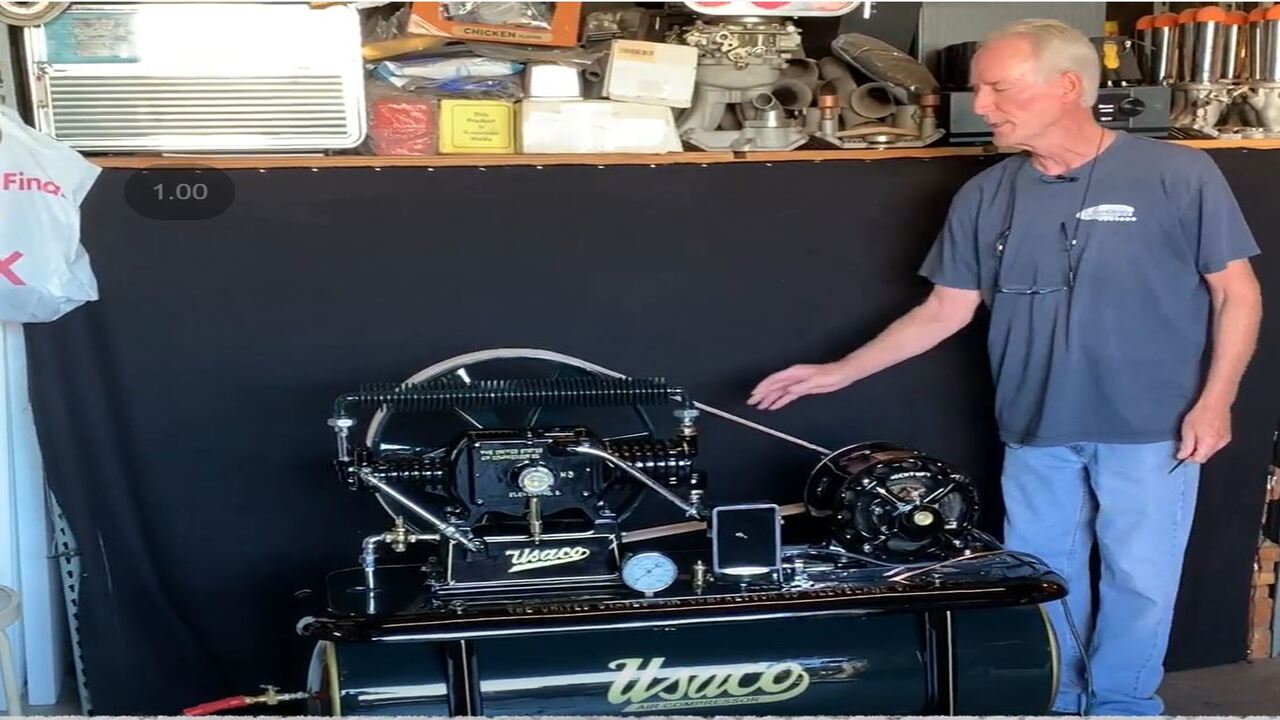 Air compressors are an essential component of many industries in the United States, from manufacturing to construction. The history of air compressor manufacturing in the U.S. dates back to the early 1800s when the first compressors were handy to power drills and other tools. However, it wasn't until the 20th century that air compressor manufacturing became a major industry in the U.S.
During World War II, the demand for compressed air increased dramatically, leading to a surge in air compressor manufacturing. Companies like Ingersoll Rand and Quincy Compressor rose to prominence, producing high-quality compressors for the military and industrial sectors.
In the post-war era, air compressor manufacturing continued to grow. With new companies entering the market and existing ones expanding their operations. Today, the U.S. is home to many of the world's leading air compressor manufacturers, producing various compressors for various applications, from small portable units to large industrial systems.
The history of air compressor manufacturing in the U.S. is a testament to the country's innovative spirit and commitment to technological progress. Air compressors will remain an essential tool for powering a wide range of applications as industries continue to evolve and grow.
Types Of Air Compressors Made In The USA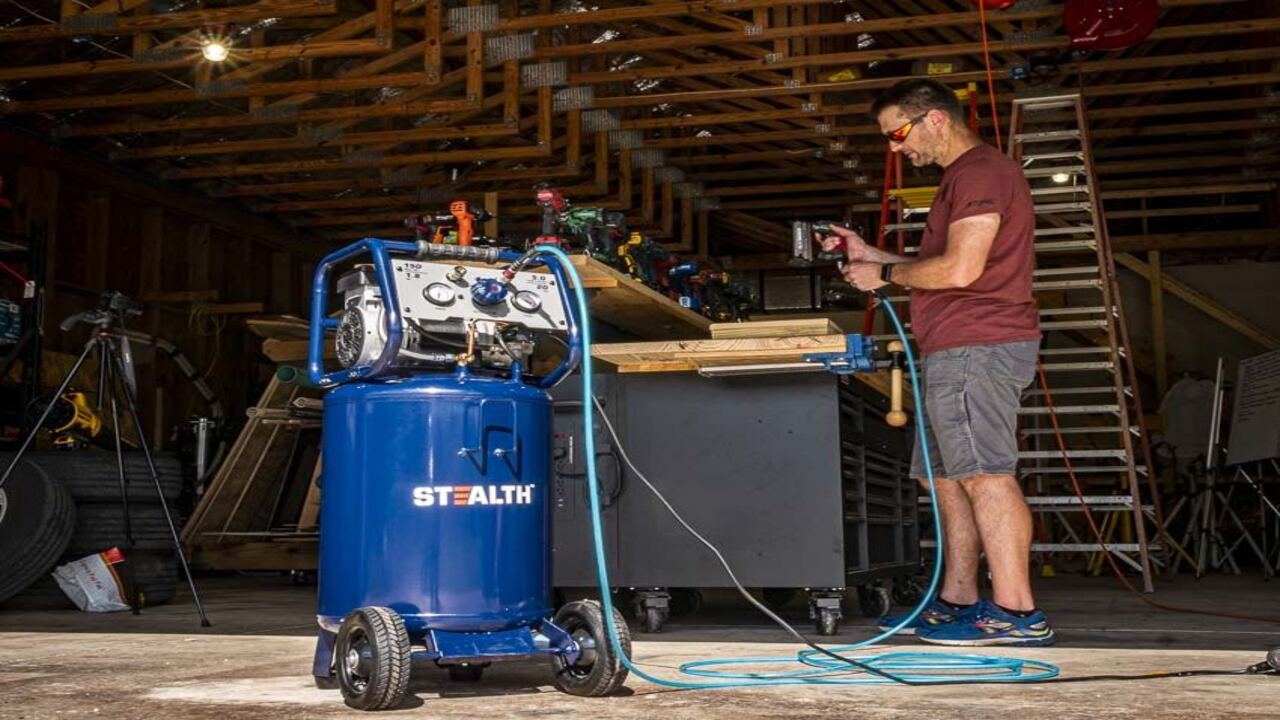 It's important to note that the availability of specific types of air compressors may vary by manufacturer and region within the USA. Additionally, advancements in technology and market demands may lead to the development of new types of air compressors. Manufacturing various air compressors meets the USA's different industrial, commercial, and residential needs. Some common types of air compressors made in the USA include:
Reciprocating Air Compressors: Also known as piston compressors, these machines use a piston and cylinder arrangement to compress air. Single-stage and two-stage configurations make them available, and they find wide usage in various applications, including automotive repair, construction, and DIY projects.
Rotary Screw Air Compressors: These compressors use interlocking helical screws to compress air. They are popular for their continuous and efficient operation. Making them suitable for heavy-duty industrial applications like manufacturing plants and large-scale construction projects.
Rotary Vane Air Compressors: In this type, vanes mounted on a rotor compress the air as they move inside a cylindrical chamber. Rotary vane compressors are popular for their quiet operation and are often handy in laboratories, dental offices, and other sensitive environments.
Scroll Air Compressors: Scroll compressors use two spiral-shaped elements to compress air. Their reliability, compact size, and low maintenance requirements make them suitable for various applications such as electronics manufacturing and medical equipment. People know them for these features.
Centrifugal Air Compressors: These compressors use high-speed rotating impellers to accelerate and compress air.
Top Brands And Manufacturers Of Air Compressors Made In USA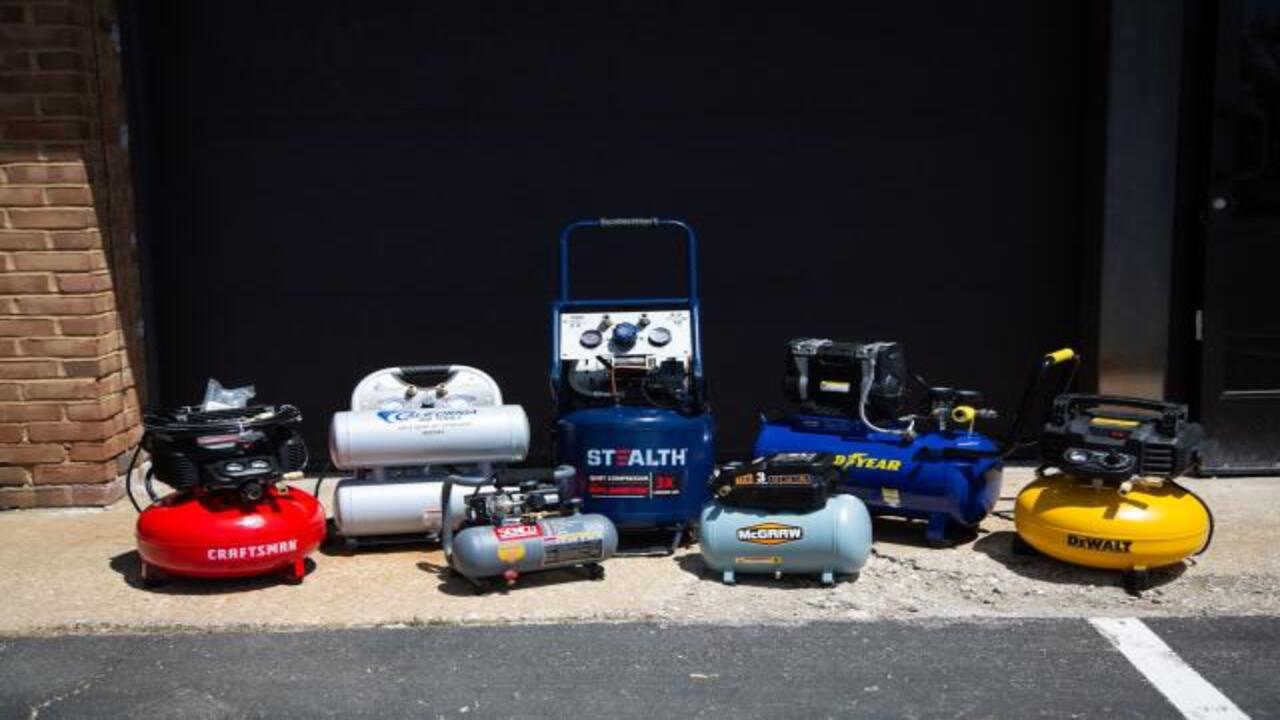 Air compressors are devices that convert power into pressurized air for various applications. They are widely handy in the construction, automotive, and home improvement industries. There are many brands and manufacturers of air compressors in the USA, but some stand out for their quality, reliability, innovation, and efficiency.
Whether you are looking for a compressor for industrial, automotive, or home use, there is sure to be a product that meets your needs. Here are some of the top brands and manufacturers of air compressors made in USA.
Ingersoll Rand: A Leader In Industrial Air Compressors
Ingersoll Rand is a global company that provides products and services for industrial, commercial, and residential markets. It has a long history of producing high-performance air compressors for various industries, such as mining, oil and gas, manufacturing, and power generation.
Ingersoll Rand offers a wide range of air compressors, from small reciprocating units to large rotary screw and centrifugal models. Ingersoll Rand also provides accessories, parts, and services for its air compressors.
Quincy Compressor: A Legacy Of Quality And Reliability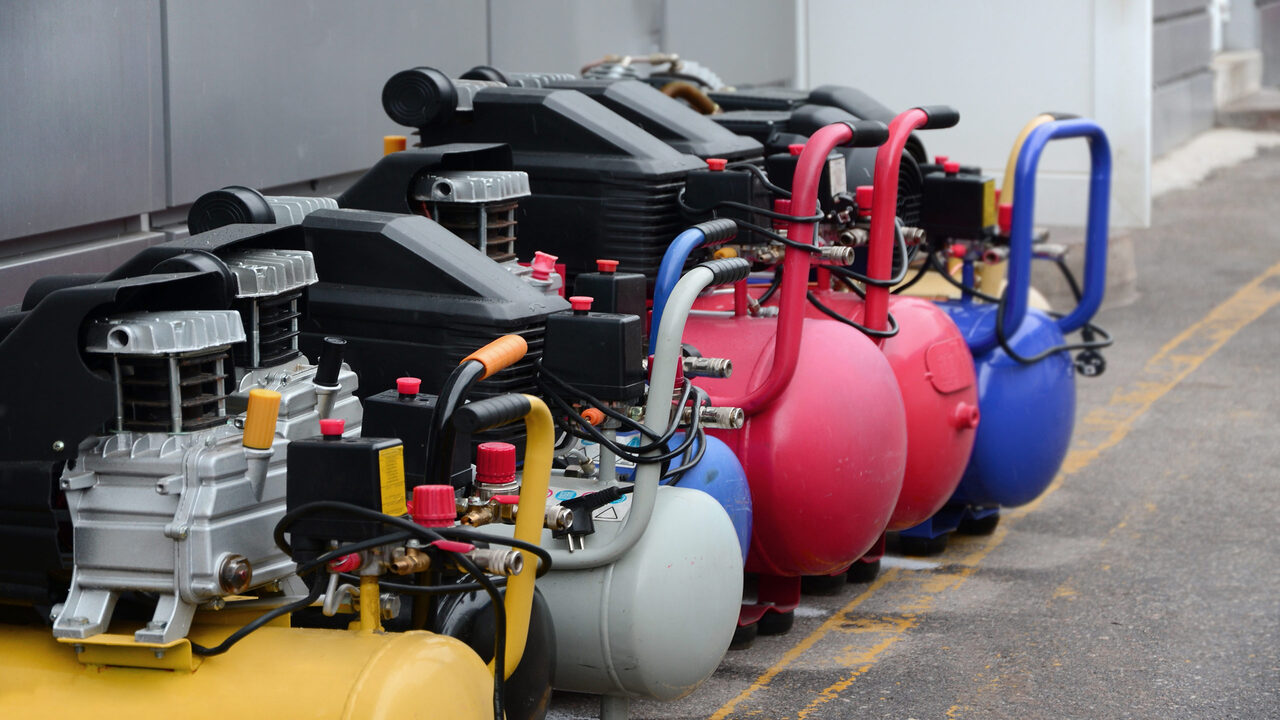 Quincy Compressor is among the air compressor industry's oldest and most trusted names. Compressor specializes in reciprocating and rotary screw air compressors for industrial and commercial applications.  The compressor also offers oil-free and natural gas compressors, vacuum pumps, air treatment products, and service plans. Quincy Compressor is popular for its durability, efficiency, and low maintenance costs.
Sullair: Innovative Solutions For Air Compressor Needs
Sullair is a leading manufacturer of rotary screw air compressors, vacuum systems, and air tools. They founded it in 1965 and have been developing innovative solutions for air compressor needs ever since. Sullair offers a variety of air compressors, from portable to stationary, from electric to diesel-powered, from single-stage to two-stage. Sullair also provides air treatment products, fluid analysis, remote monitoring, and aftermarket support.
Atlas Copco: Global Leader In Compressed Air Products
Atlas Copco is a multinational company that provides industrial solutions for various sectors, such as construction, mining, manufacturing, and energy. It has a strong presence in the compressed air market, offering a comprehensive range of products and services.
Atlas Copco produces pistons, rotary screws, scrolls, turbo, and oil-free air compressors, as well as blowers, dryers, filters, controllers, and software. Also, Atlas Copco provides rental solutions, audits, optimization, and maintenance services. Atlas Copco has earned renown for its innovation, quality, and sustainability.
Kaeser Compressors: Energy-Efficient Solutions For Industrial Air
Kaeser Compressors is a family-owned company providing compressed air systems since 1919. It has a global network of subsidiaries and distributors that serve various industries and markets. Kaeser Compressors offers rotary screw and oil-free air compressors, as well as blowers, dryers, filters, condensate management systems, and control units. Kaeser Compressors also provides system design, installation, monitoring, and service.
Campbell Hausfeld: Quality Air Compressors For Home And Professional Use
Campbell Hausfeld is a leading manufacturer of consumer and professional-grade air compressors. It was founded in 1836 and has been producing quality air compressors since 1940.
Campbell Hausfeld offers a variety of air compressors, from inflators to stationary units, from electric to gas-powered, and from single-stage to two-stage. Also, Campbell Hausfeld provides air tools, accessories, and parts. Campbell Hausfeld is committed to providing quality air compressors for home and professional use.
Rolair Systems: High-Quality Portable Air Compressors For Contractors
Rolair Systems is a specialized manufacturer of portable air compressors for contractors. It was established in 1959 and has been focusing on producing high-quality portable air compressors ever since.
Rolair Systems offers a range of portable air compressors, from hand-carry to wheelbarrow, from electric to gas-powered, and from direct-drive to belt-drive. Also provides service kits, parts, and manuals. Rolair Systems is dedicated to providing high-quality portable air compressors for contractors.
Maintenance And Repair Of Air Compressors Made In The USA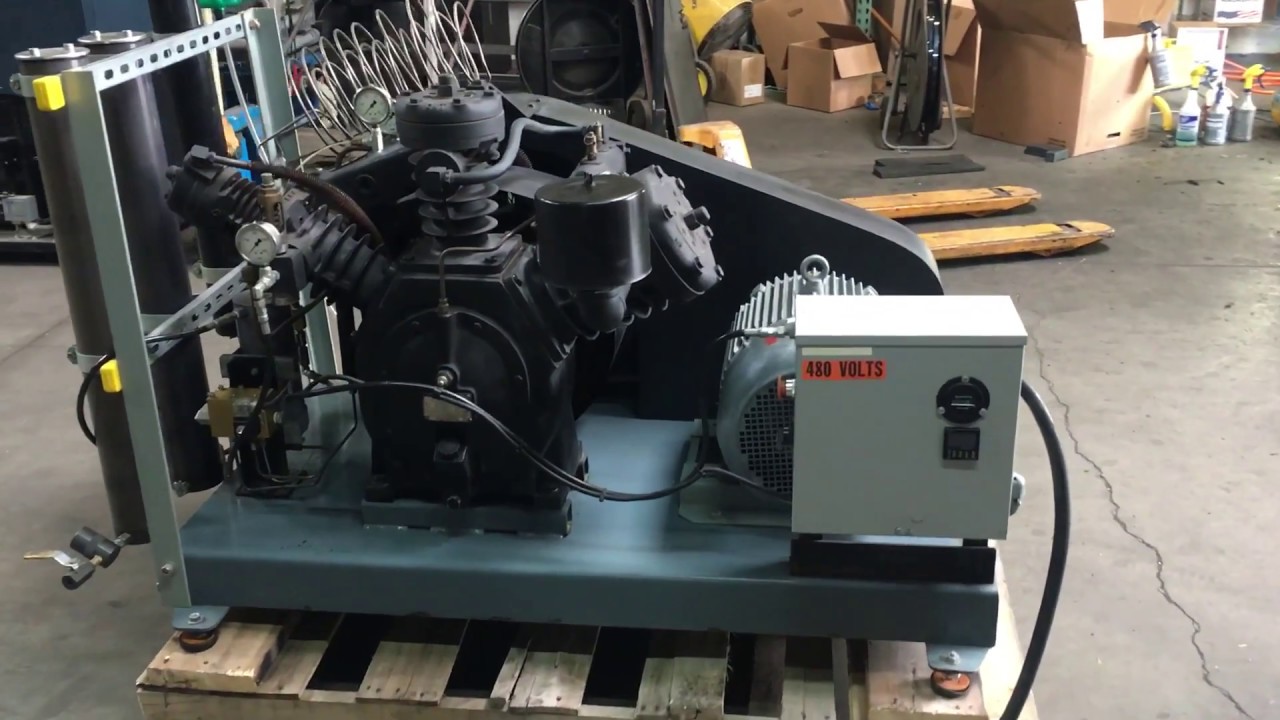 Air compressors in the USA are designed to last long and perform well. However, they still require regular maintenance and repair to ensure their optimal operation and safety.
Maintenance and repair of air compressors made in the USA involve checking and changing the oil, filters, and belts, cleaning and lubricating the components, adjusting and replacing the valves, gauges, and regulators, and inspecting and fixing the leaks, cracks, and damages. Maintenance and repair of air compressors in the USA should be done by qualified technicians or according to the manufacturer's instructions.
Conclusion
Air compressors made in USA are a top choice for individuals and businesses. These compressors consistently deliver exceptional results with their durable construction, reliable performance, and high-quality components. Whether using them for heavy-duty industrial applications or simply around the home, you can trust that they will provide the power and performance you need to get the job done right.
In addition, by choosing an air compressor made in the USA, you are supporting American manufacturing and ensuring that your purchase contributes to the success of local businesses and communities. With their proven track record of excellence and commitment to quality, air compressors made in the USA are a smart and reliable investment that will help you achieve your goals and succeed in your endeavors.
Faq's
1.Are Air Compressors Made In The USA Of Superior Quality?
Ans: Yes, air compressors made in the USA are popular for their high-quality manufacturing standards, utilization of advanced technology, and adherence to strict regulations. These compressors often boast durability, reliability, and efficiency, making them popular for various industrial and commercial applications.
2.What Are The Advantages Of Purchasing A US-Made Air Compressor?
Ans: Opting for a US-made air compressor ensures better product quality, reliable customer support, and adherence to environmental and safety standards. Moreover, buying domestically-produced compressors supports the local economy and ensures import/export regulations compliance.
3.Do US-Made Air Compressors Consume Less Energy?
Ans: Advanced technologies like variable-speed drives and improved motor designs help reduce energy consumption and operating costs, making them environmentally friendly and cost-effective.
4.What Types Of Industries Benefit From US Air Compressors?
Ans: A wide range of industries benefits from US-made air compressors, including manufacturing, construction, automotive, aerospace, healthcare, and more. These compressors provide essential power for pneumatic tools, production processes, and sector applications.
5.Are Replacement Parts Readily Available For US Air Compressors?
Ans: One advantage of choosing US-made air compressors is the availability of replacement parts. Domestic manufacturers often maintain a comprehensive supply chain, ensuring easy access to genuine parts and timely maintenance services.