In an era of heightened environmental awareness, sustainable practices are no longer optional for brands. Consumers demand accountability and transparency from the companies they support, and businesses are beginning to recognize that sustainable solutions benefit the planet and their bottom line.
One such solution is the compostable logo, a certified symbol representing a brand's commitment to sustainable packaging. This logo promotes a brand's eco-friendliness and provides a practical solution for consumers to dispose of their packaging in an environmentally responsible manner.
We will delve into logos, exploring what they are and the types available. We will also look at successful case studies of brands that have embraced logos and examine their benefits. If you're a brand looking to impact the environment and connect with eco-conscious consumers positively, this blog is for you.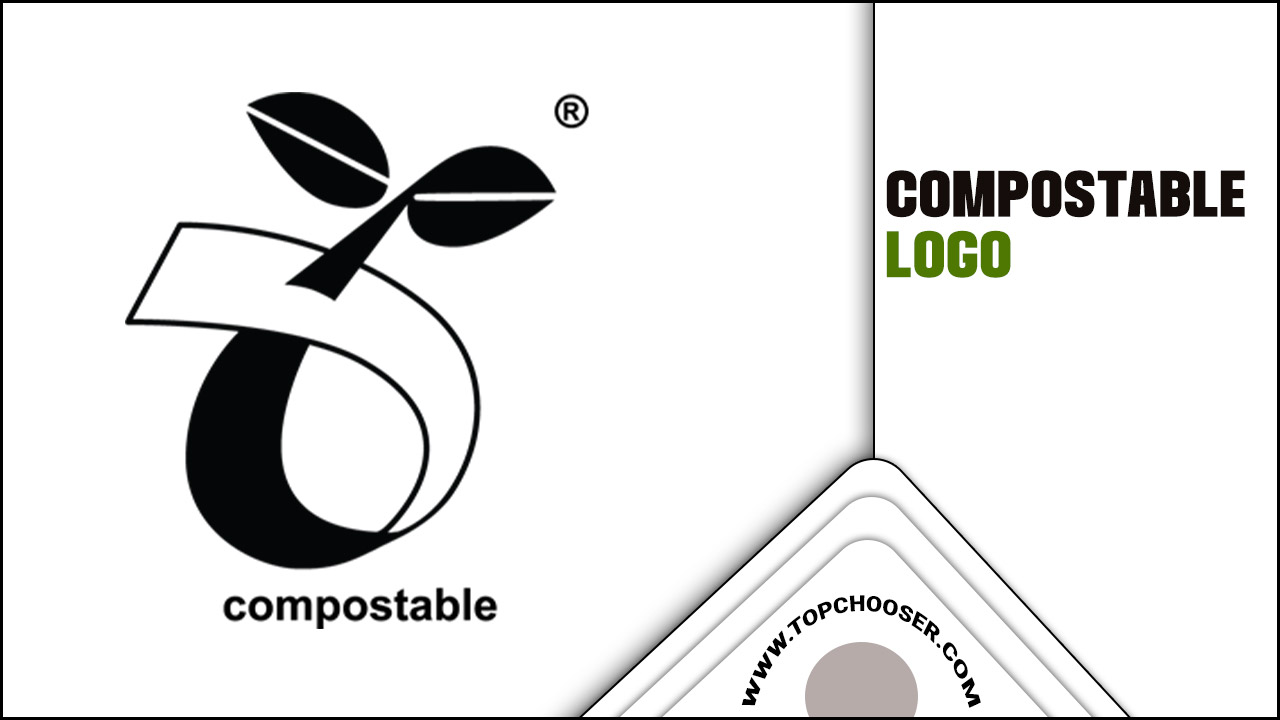 What Is Compostable Logo?
The compostable logo is a symbol that indicates a product or packaging is certified to be compostable. It is a helpful tool for consumers looking to make environmentally friendly choices and want to ensure that the products they purchase can be safely and effectively composted. The logo typically features a leaf or plant symbol and the word "compostable.
When a product bears this logo, it means that it meets certain standards set by certification organizations, such as the Biodegradable Products Institute (BPI) or the European Bioplastics Association (EUBP), which confirm its ability to break down into natural elements in a composting environment. By choosing products with the logo, consumers can contribute to reducing waste and promoting sustainability.
Different Types Of Compostable Logos
You may come across different types of logos when shopping for environmentally-friendly products. These logos serve as certifications or labels indicating that a product is compostable and will break into organic matter in a composting environment.
Some common types of logos include the "BPI Certified Compostable" logo, which the Biodegradable Products Institute issues, and the "OK Compost" logo, which TÜV Austria issues.
These logos provide consumers with assurance that the product has met certain standards and can be safely composted. It is important to look for these logos when purchasing compostable products to ensure they are truly environmentally-friendly.
Green With The Compostable Logo A Branding Revolution
The compostable logo has become a powerful symbol of sustainability and eco-friendly branding. Consumers seek products that align with their values with increasing concerns about environmental impact and waste management.
The logo serves as a clear indicator that a product is made from materials that can be broken down and returned to the earth, reducing waste and minimizing harm to the environment.
By incorporating the logo into their branding, companies can demonstrate their commitment to sustainability and attract environmentally-conscious consumers. This logo represents a revolution in branding, signalling a shift towards more responsible and eco-friendly business practices.
Successful Case Studies Of Brands With Compostable Logos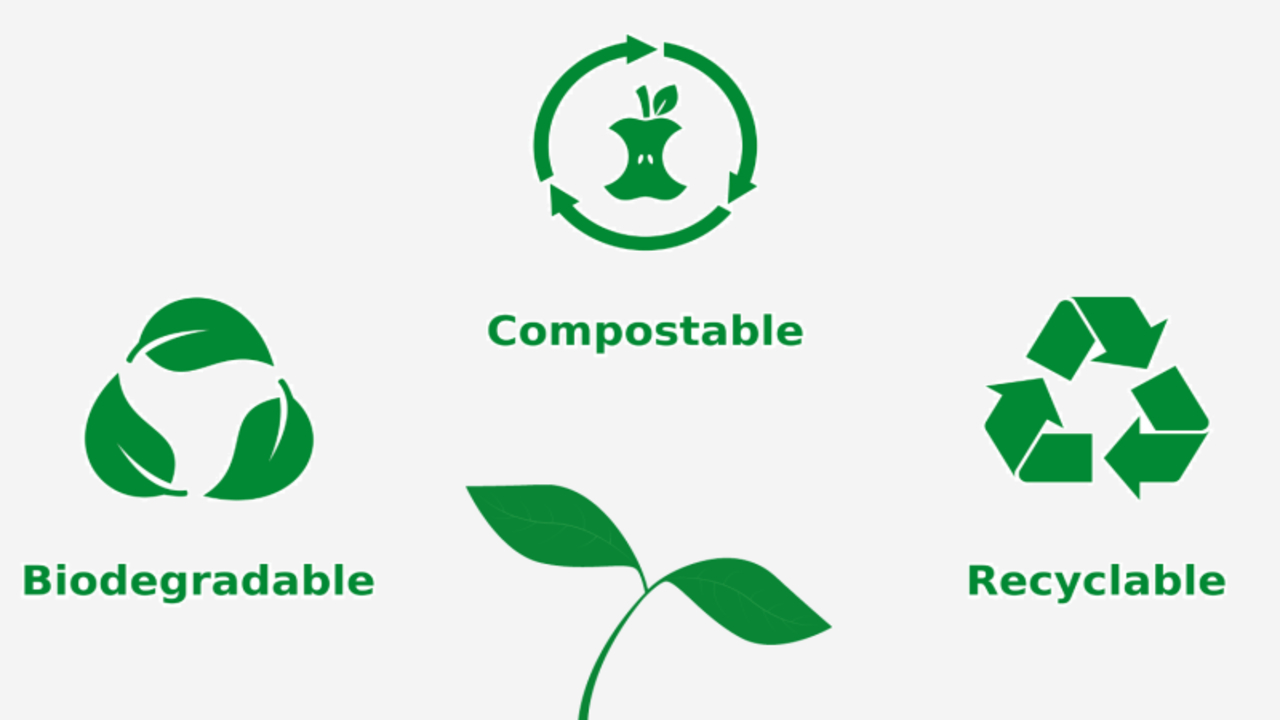 Brands with compostable logos have successfully implemented sustainable practices into their business models. These case studies inspire other brands looking to make a positive environmental impact.
The increasing concern of environmental impact has led to the rise of compostable logos in the branding industry. Many brands have successfully adopted compostable logos in their packaging and marketing materials, proving that sustainable practices can go hand in hand with profitability.
For instance, McDonald's UK and Ireland introduced compostable logos on its paper cups and food containers, marking a positive environmental move for the fast-food giant. Another brand, Lush, has also implemented compostable logos on its cosmetics packaging, providing a sustainable and eco-friendly alternative to traditional packaging.
These successful case studies have shown that compostable logos can be a powerful communication tool for environmentally conscious brands, attracting consumers who prioritize sustainability. Compostable logos reduce waste and environmental impact and enhance a brand's reputation as a responsible and ethical company.
The adoption of compostable logos by these brands has generated positive environmental outcomes and created a competitive advantage in the market, attracting consumers who prioritize sustainability and environmental ethics.
Can Your Business Benefit From Adopting A Compostable Logo?
Adopting a compostable logo can offer several benefits for your business. Firstly, it demonstrates your commitment to sustainability and environmental responsibility, which can help to attract eco-conscious customers.
By using a logo, you are showing that you prioritize reducing waste and minimizing your carbon footprint. This can enhance your brand image and differentiate you from competitors who may not be as environmentally conscious. Using a logo can also align with any eco-friendly products or initiatives your business may have.
It serves as a visual representation of your dedication to sustainable practices and can further reinforce your brand's environmentally friendly message. Adopting a logo can bring numerous advantages to your business and contribute to a greener future.
Design Tips For Compostable Logos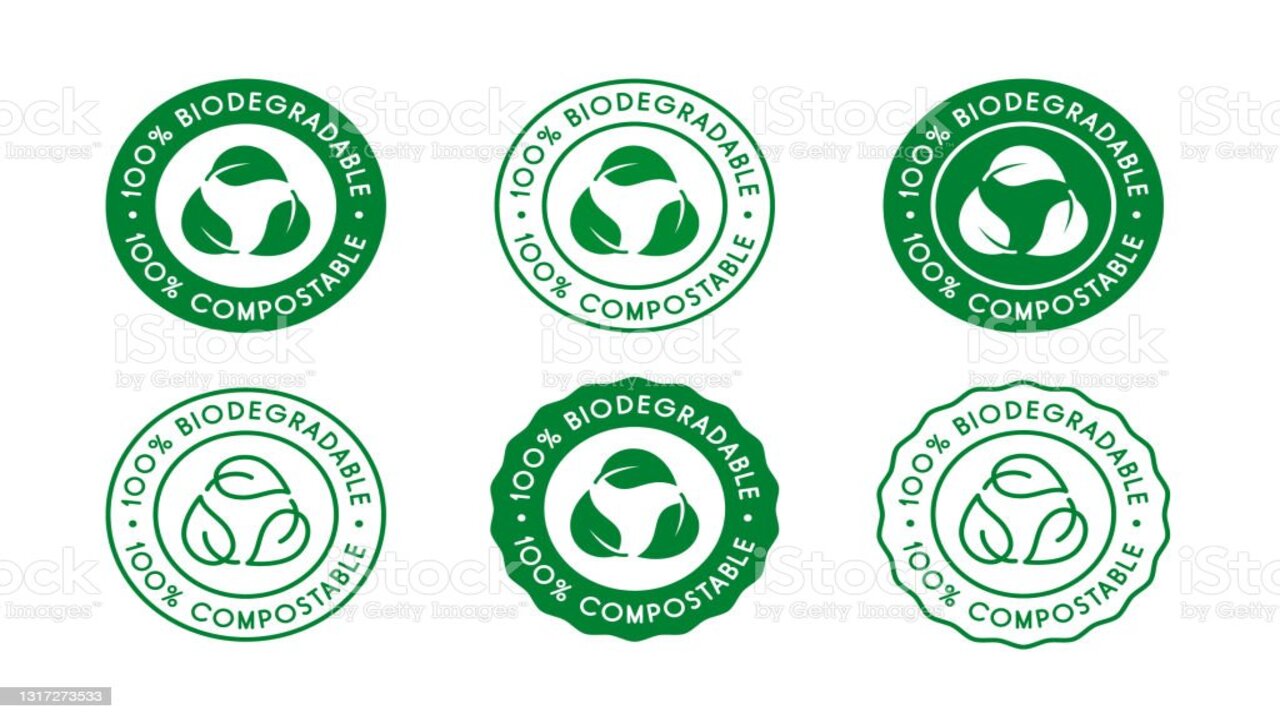 When designing a compostable logo, there are a few tips to remember to ensure that your logo effectively communicates the message of sustainability and eco-friendliness. First, consider using earthy colours such as green, brown, or natural tones to reflect the organic nature of composting.
Incorporating symbols such as leaves, trees, or recycling arrows can also help convey the idea of environmental responsibility. Additionally, clear and simple typography can make your logo more legible and memorable.
It's important to balance creativity and clarity so viewers understand your message easily. Finally, consider the placement of your logo on packaging or marketing materials – make sure it is prominently displayed and easy to see. Following these design tips, you can create a logo communicating your commitment to sustainability.
Benefits Of Using Compostable Logos
Using compostable logos can offer several benefits for businesses and the environment. Firstly, these logos can help businesses showcase their commitment to sustainability and eco-friendliness, which can attract environmentally conscious customers. By using logos, businesses can demonstrate that they are taking steps to reduce their impact on the environment.
Additionally, logos can also contribute to waste reduction by promoting composting practices. When products with logos are disposed of in a composting facility, they can break down naturally and contribute to creating nutrient-rich soil. This helps divert waste from landfills and reduces the need for synthetic fertilizers. Using logos is a simple yet effective way for businesses to promote sustainability and positively impact the environment.
Conclusion
The compostable logo is a powerful tool for brands looking to showcase their commitment to sustainability.  Using a logo is not just about showcasing your commitment to sustainability; it's also a powerful branding tool. It helps your brand stand out as environmentally conscious and attracts consumers who prioritize eco-friendly products.
Several successful brands have already embraced logos and have seen positive results in terms of customer loyalty and brand reputation. If you want to join the movement and reap the benefits, follow our design tips to create an eye-catching logo for your business. Start making a positive impact on the environment and your brand image today.
Frequently Asked Questions
1.Is There A Compostable Symbol?
Ans: An official compostable symbol can be found on eco-friendly packaging and products. The symbol is a circle with arrows forming a continuous loop, indicating that the item is certified to break down into compost within a specific timeframe. Look for this symbol when choosing sustainable options.
2.What Does A Biodegradable Logo Mean?
Ans: A biodegradable logo represents the ability of a product or packaging material to break down and return to the environment naturally. These materials are made from organic matter, like plant-based fibres or starches, and don't contribute to long-lasting pollution or waste. It's important to note that "biodegradable" doesn't guarantee a specific decomposition timeframe.
3.How Do I Know If The Packaging Is Compostable?
Ans: Look for the compostable logo or certification to determine if the packaging is compostable. Additionally, check if it meets international standards for compostability, read the labels or product descriptions, and consider contacting the manufacturer for more information.
4.What Does The Compost Symbol Look Like?
Ans: The compost symbol is a green circle with arrows forming a closed loop. It represents the environmentally friendly nature of compostable materials. The arrows signify the process of decomposition and the return to the earth. Look for this symbol on packaging and products to identify compostable materials.
5.What Is The Purpose Of A Compostable Logo For Brands?
Ans: The purpose of a compostable logo is to communicate to consumers that the product or packaging can be composted. It symbolises a brand's dedication to sustainability and eco-friendliness while clarifying how to dispose of the item properly. By promoting responsible waste management, logos contribute to a circular economy.