A lush garden full of plants and flowers is the perfect way to enjoy the weather while also taking care of your plants. But where do you start? This blog explains everything you need to know about container gardening – from choosing the right type of container to designing your garden layout.
Not sure how to take care of a container garden? This post also has tips on maintenance and pointers on how to water and fertilize your plants. Get ready to unleash the beauty of container gardening on your patio this season.
Ways To Get A Lush Look On Your Patio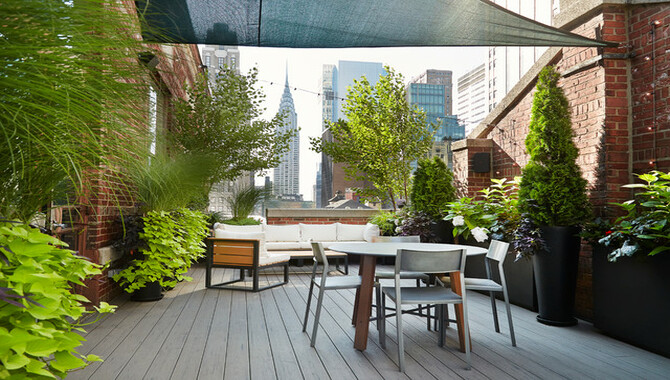 There is no better way to add charm and elegance when it comes to outdoor living than by planting a container garden. They look beautiful, and container gardens are also elementary to care for. Plus, you don't need any design skills – all you need is some imagination! Many container gardens will fit perfectly on your patio or balcony.
Whether you're looking for an ornamental garden filled with plants or space to grow vegetables and herbs, there's a perfect option out there for you. And if the flowers start wilting away, or the veggies get too big, transplant them into new soil and water them well.
How To Make A Container Garden Lush?
Container gardens are the perfect solution if you'd like to add a lush look to your patio without resorting to expensive landscaping. Many different types of container gardens can create various looks, so be sure to explore all your options before settling on one. Here are some tips for creating a stunning container garden:
Choose containers that reflect your style and personality. Choose containers that match your aesthetic, whether you want an edgy vibe with sleek metal pots or something more traditional with porcelain bowls.
Use contrasting colors and textures to create a focal point. Use brightly colored flowers in front of dull green containers or vice versa. Also, use texture – from rough bark to textured gravel – to add interest.
Choose plants that will thrive in your climate. Many container plants are easy to care for and multiply in warm temperatures, while tender plants may require protection from the sun in cooler climates.
Plan your garden layout carefully. Arrange your pots so that they form interesting angles or clusters, and consider using trellises or stakes to support taller vines.
Mulch your containers regularly to keep the soil cool and moist. This will help prevent weed proliferation and promote healthy plant growth.
Enjoy your new garden!
Planning Your Garden Layout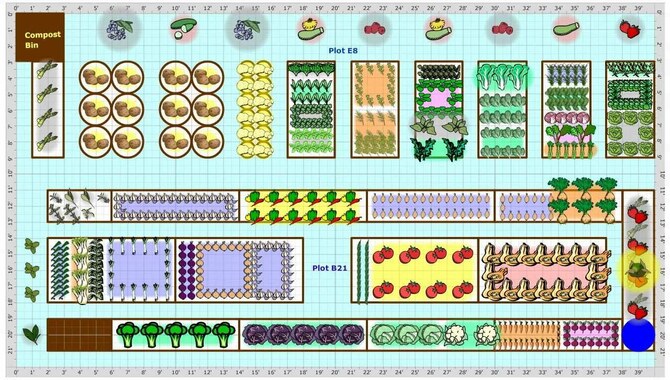 Picking the right plants for a container garden can be a daunting task. But by following these simple tips, you can create a lush, beautiful garden in no time. First, start sketching out a design on paper or with a map. This will help you plan your garden layout and decide on the size, placement, and type of plants you need.
Once you have your plan in place, it's time to get planting! Think about how much sunlight and shade each plant will need and its height and width requirements. For a lush look that will stand the test of time, choose various plants that will contrast in color and shape. And last but not least, enjoy your beautiful patio garden!
Planting Tips For Container Gardens
This spring, plan to add some lush beauty to your patio with container gardens. Container gardening is a great way to add plants and color to any space, and it's easy to do. Start by choosing the suitable container for your garden – a pot at least two feet wide and three inches deep is ideal.
Water regularly – watering frequency depends on the type of plant, but most container gardens need watering about twice per week. Once your container is selected, add some healthy soil and fill the hole with fresh earth. Plant in your favorite plants this spring, and you'll have an instant oasis on your patio!
Choosing The Right Container
When choosing a suitable container for your garden, it is essential to consider several factors. Make sure the container is big enough to accommodate all your plants but not too big that it takes up space. It's also a good idea to water them regularly and fertilize them as necessary!
Once you have picked out a suitable container, note its height and width – this will help plan the layout of your garden. Additionally, if you want vines or other climbing plants in your garden, choose a tall and wide container with slits on top so they can easily reach down.
Choosing Plants
Choosing plants for your garden can be daunting, but it will be easier with a bit of research and careful planning. Consider filling in the gaps in your garden with plants that provide texture and color. When choosing plants for containers, clean them regularly and fertilize them as needed. Do not forget about pruning! Doing this will keep your container gardens looking beautiful and healthy.
Monitoring Your Plants
Plants need water to stay healthy – even when the weather is dry. Make sure to give them enough water every day, no matter how hot or cold it is outside.
Take immediate action if you notice any pests or diseases on your plants. In addition, make sure to fertilize and water your plants regularly – especially if they are in a container garden. Pay attention to the leaves and flowers, too; they can indicate whether the plant needs more fertilizer or just some regular watering.
Preparing The Soil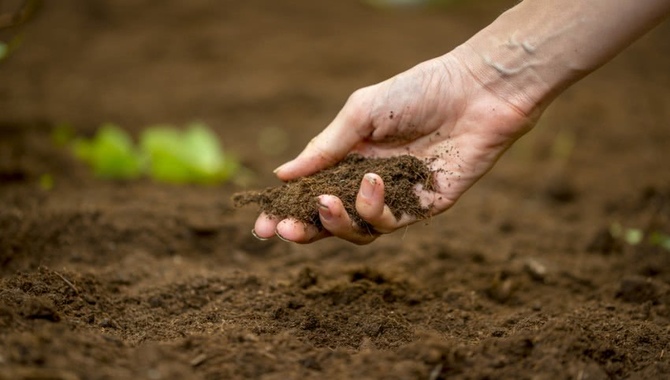 When planting plants in containers, the ground needs to be well-watered. Keep the soil moist with regular waterings if you're using a container garden indoors. You can also add organic matter (fertilizer) to improve the texture and fertility of your soil.
When choosing plants for container gardens, try and pick ones that are tolerant of low light and moisture conditions – this way, they won't require as much care from you! When planting in containers, one essential aspect is choosing the right soil mix.
Some people prefer a mixture mainly made of sand, while others like potting soils rich in nutrients such as compost or manure. Regardless of which type you choose, ensure enough drainage, so your plant's roots don't get bogged down.
Maintenance Tips For Container Gardens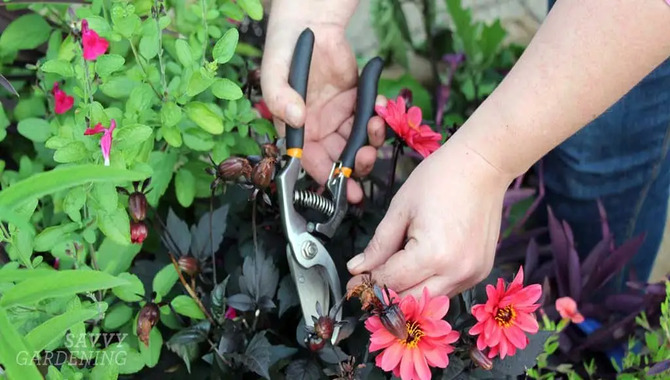 Container gardens are a great way to add green foliage and beauty to your patio without taking care of a big lawn or garden. They are also a great way to reduce maintenance costs since you only need to regularly water and mulch your plants.
If you are planting succulents or flowers, pre-dig the soil before planting. And last but not least, when producing your container garden, be sure to choose a planting design that best matches your space. Keep in mind that container gardens are living rooms, so plan for planting and repotting maintenance.
Conclusion
Container gardens are the perfect solution if you're looking to transform your outdoor space into a lush oasis. A container garden is a beautiful, easy way to add life and vibrancy to your patio. All you need are the right plants, soil, and water – no hard work required. You can use any container – from pots and planters to recycled containers.
Container gardens are perfect for small spaces or if you want a quick solution to achieving a lush look on your patio. They're also great for people who hate working in their garden – fill them with the appropriate soil, plant them up and forget about it. We hope you find the information provided helpful and that you give container gardening a try this summer.
Frequently Asked Questions
1. Should I Fertilize My Plants In A Container Garden? 
No, you don't need to fertilize your plants in a container garden. However, if you want to give them a little extra help during the growing season, adding an organic fertilizer once a month will work just fine.
2. What Types Of Plants Are Best For Container Gardens?
The best plants for container gardens are perennials, shrubs, and trees. They'll need less water and sunlight than houseplants, so they're perfect for small spaces.
3. Can I Repot My Plants In A Container Garden? 
Yes, you can repot your plants in a container garden if necessary. Just make sure to replace the soil and water as described above.
4. What Tools Do I Need To Start Planting My Garden? 
You'll need a pot, soil, watering can, gloves, shovel, spade, rake, hoe, and trowel.
5. How Often Should I Water My Plants In A Container Garden?
There is no one correct answer to this question since it depends on various factors, including the size of the container, the type of plant, and the climate where you live. However, generally speaking, plants in containers need water approximately every two or three days, depending on the type of plant and the weather conditions.
6. How Do I Choose The Right Size Containers For My Garden?
To choose the right size container for your garden, measure the desired space in feet squared. Divide this figure by the number of planter boxes required. This will give you the planter box size in inches.
Next, measure the height of the plants you wish to grow and multiply this by 12. This will provide you with the needed planting depth in inches. Finally, choose a container at least two inches wider and two inches deeper than the planting depth.